Hello You Good-Looking Slim People,
What did the bra say to the hat?
"You go on ahead, I'll give these two a lift."
We've got the new Slim Man hats in stock. Kenny B. Morpoplar, our Head of Publicity here at the Slim Shack, tells us they're pretty poplar at Slim Shows.
The Slim Man hats are 100% cotton, and they are one size fits all. Don't know if you noticed, but Mr. Man has an oversized melon.
Whenever he puts on a hat, he looks like a bellhop. Or Magilla Gorilla.
But the new Slim Man hat fits his big horsehead! One size truly fits all.
And…the Slim Man logo is embroidered onto the hat. No cheap iron-on crap here. This is quality crap!
They are guaranteed. 100%. Get yours right here:
Slim Nation! We have two big gigs coming up. A Slim Man show in Laguna Beach at the Festival of Arts on Wednesday, August 29th.
And the Rat Pack show on Saturday, September 1st in Ripon, CA, at the Lucca Winery, where you can see Mr. Man sing Frank and Dino and Nat with a really big band!
All deets are down below and on the Slim Site:
HERE'S THE NEWS FROM THE SLIM SHACK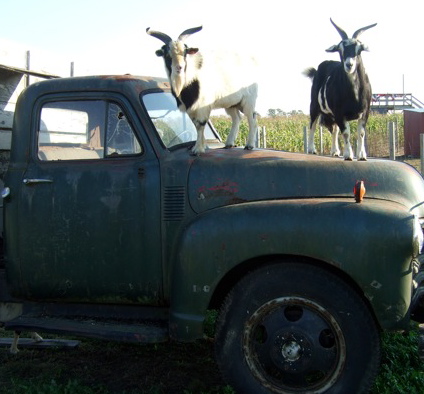 We played Laguna Beach, Californy, last week. The show was one of the best ever. So much better than the first time we played Laguna…
The first time was about 20 years ago. The show was at a club/restaurant, I think it was called Odessa, and it was the biggest payday ever for the Slim Men.
We stayed at a nice hotel; the promoter was gonna wine and dine us after the show.
The club was cool, kinda swanky and elegant. The first set was a little rough; I saw some people in the audience looking for their noise-cancelling headphones. Or maybe they were looking for produce to toss in our general direction…
We took a break, and did a drawing for dinner with the band after the show.
Someone brought up a large goldfish bowl with tickets in it, I drew one, and a guy named Normy and his wife Sam had won the Big Dinner.
The second set was better than the first, the band finally hit its groove. After the show, we went to the fancy restaurant next door and had dinner with Normy and Sam.
We partied, Slim People. We ate and drank and had a ton of fun. Until the check came…
I explained to the waitress that the promoter was paying.
She told me the promoter was nowhere to be found.
I almost coughed up a whole meatball right there. I looked everywhere. No promoter. I took out my credit card and gave it to the waitress, and tried to figure out who'd be my first call from prison after I got hauled off.
The card cleared. But the next day? When we checked out of the hotel, the hotel that was supposed to be paid for by promoter dude?
Well, the rooms hadn't been paid for. And we hadn't been paid, either.
That was our first gig in Laguna.
I like to look on the bright side, Slim Folks.
For instance, if you accidentally chop off your pinkie toe with a weed wacker, maybe you can get a 10% discount on pedicures.
Yes, we lost a lot of money. Yes, we never got paid. Yes, we had to pay for dinner and hotel rooms. But looking on the bright side…
I've become real good friends with Normy and Sam over the past 20 years. All from a random drawing.
Normy used to make clay models for Porsche…full-size clay models of their prototypes and show cars, that served as molds for the real cars. It's a fascinating process. He's still making molds for different car manufacturers. And we're still amigos.
Normy and Sam came out to the show last week in Laguna Beach at the Festival of Arts. It was a really good show, Slim People.
Chase Huna on sax, Craig Chesnut on drums, Tateng Katindig on piano, and Nick Sosa on guitar. He's got a rockin' bluesy style that fits right in.
Chase, Nick, Craig, Tateng
You gotta see this band. We played together every week for months this past winter and spring, and the band sounded so tight in Laguna last week.
After the show, Normy gave me a guitar case that he made for my Steinberger bass. It is quite simply…beeyooteeful! A work of art.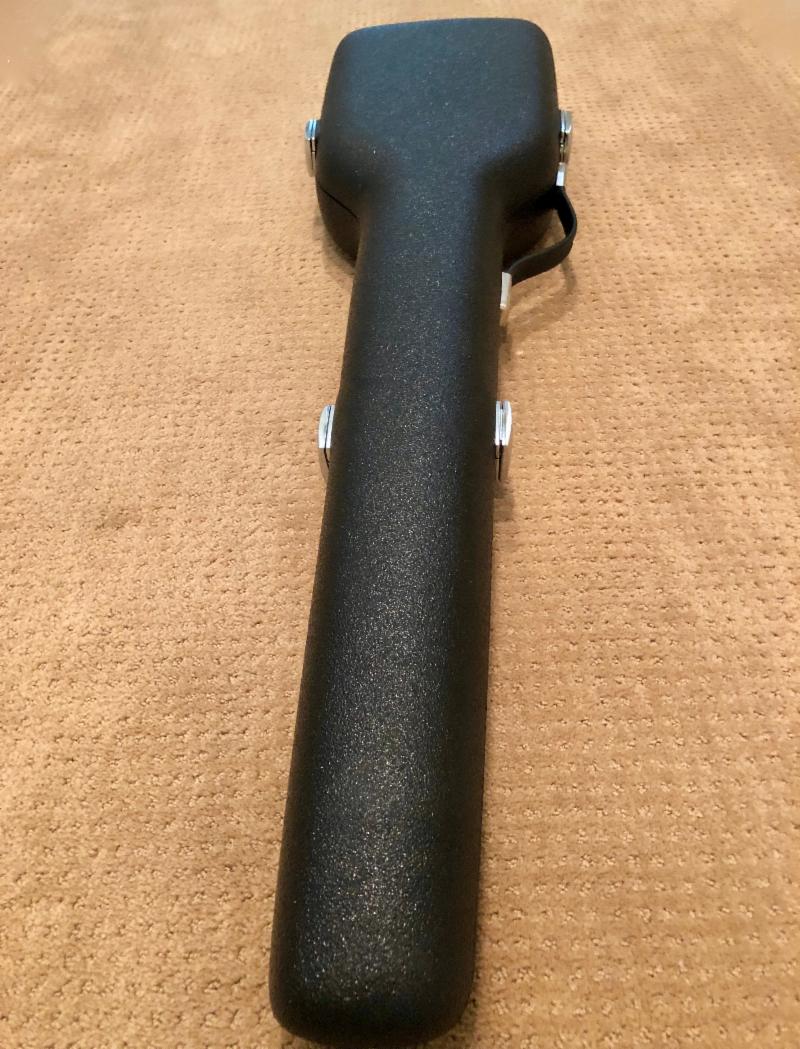 She's a-so nice.
Sure, we lost a ton of dough on that first Laguna gig. But we made a couple really good friends. Money isn't everything.
Oxygen is kinda important.
Thanks for all who came out to the show, and thanks to All Slim People for being so SlimSational.
Keep smiling. And keep in touch.
I made a new video for my chicken with sun-dried tomatoes recipe. Did I mention…she's a-so nice?