Dearest People of Slimness,
What lies at the bottom of the ocean and twitches?
A nervous wreck.
Hello! How are you? It's me, Uncle Slimmy checking in with you. Everybody OK out there?
I want to start off by thanking all the above-average and ridiculously good-looking Slim Folks for coming out to Vibrato. Some people flew in from North Carolina, another couple had just come from Italy the night before, some folks drove all the way from Palm Springs to Bel-Air.
The band sounded so good, the crowd was really into it, and what a lovely club. Trumpeter Herb Alpert owns it, it's elegant, the stage and lights are superb, and it was wonderful to look out at the Slim Folks and see the looks of joy on people's faces as they were enjoying the show.
And then there was the look of terror at the end of the night when they got the bill.
Oh well, you gotta splurge every now and then!
Next stop is San Antonio, Texas. We're playing the Balcones Heights Jazz Festival on Friday, July 27th, and we've got one helluva band assembled. Eight pieces! Seriously. You gotta come check out the show.
All the Slim Shows are listed on the website. Come on out and see us sometime!
HERE'S THE NEWS FROM THE SLIM SHACK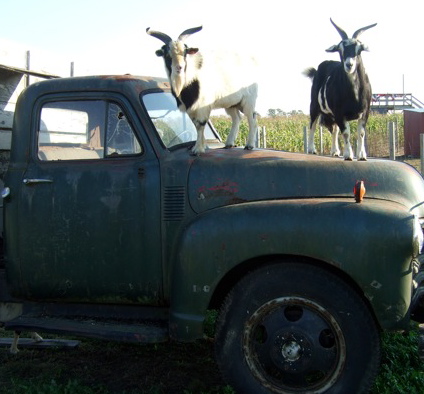 Right before I left Wisconsin, I was putting on my blue jeans when I stuck my big toe through the left leg and ripped them from above the knee down to my ankle.
Ripped-up jeans look cool if you're 27 years-old.
But on me they looked like I'd just been in a bar fight. Or escaped from the loony bin.
I needed a new pair, not only because they were ripped, but because I had washed them so many times you could hold them up to the light and read an eye chart on the other side.
I only have one pair of blue jeans. As a matter of fact, I only have a couple pairs of pants, a couple shirts, a couple suits, a couple pairs of shoes, and that's it. I go through everything I own once a year and give away what I don't use and keep what I do.
I could put most of what I own in a Hefty Lawn and Leaf bag.
I went to the mall. I knew exactly what I wanted, the size, style, the make. I wanted Levi's. I was at Macy's looking for my size, and started thinking, which is dangerous for me because of my ailment. Attention Surplus Syndrome. You know the acronym. I think about things for way too long.
And I thought…why do Levi's put the sizes on the outside of their pants, so everyone can see?
I guess it's OK if you're a 22 waist and a 36 length. We get it, you're tall and skinny. But what if you're a 54/25? Do you really want the whole world to know that?
I couldn't find the Levi's I wanted in my size, so I went to the clerk. She looked them up on the computer and told me there was a pair in the store. Then she left on a fifteen-minute expedition of all three floors of Macy's and came back with nothing.
But she could order them online and get them to me in…ten days.
Next stop was Sprint. I had ordered a new iPhone; it wasn't the one I wanted. Why did I order a new iPhone?
I saw a movie by Steven Soderbergh called "Unsane".
Steven Soderbergh has done some amazing movies, "Ocean's 11", "Traffic" and one of my favorites, "Out of Sight" with George Clooney and Jennifer Lopez, based on a story by one of my favorite writers, Elmore Leonard.
But the amazing thing about "Unsane" is that the whole thing was filmed on an iPhone 7 Plus.
I'm sure Steve could afford a real camera. But he decided to film the whole movie on an iPhone. I've always said that it doesn't matter if Michelangelo used a brush or a roller or a can of spray paint, the ceiling of the Sistine Chapel is jaw-droppingly beautiful.
And "Unsane" is a really good movie.
I do a lot of photos and cooking videos on my iPhone 6S. But the camera in the new iPhone is far superior, so I ordered one, got the wrong one, and went to the Sprint store to return it.
I explained to the clerk that I called Sprint and talked to Frank in India for an hour and 42 minutes, and at the end of our fascinating conversation Frank told me to take the unopened iPhone to this Sprint store, and he would call ahead to make sure they had the model I wanted in stock.
I asked the Sprint clerk if Frank from India had called.
He looked at me like I had just asked him to lend me money. He didn't have the phone I wanted.
I was thinking of calling back Frank from India, but my chances of getting him might be…slim. I walked out of there with a headache and not much else.
Next stop was Office Max. I needed a new printer. The old one (3 years) worked fine, except it didn't print the color red. The technician explained that it would cost more to repair the old one than buy a new one, so I went to Office Max.
As soon as I walked in, someone screamed, "HELLO! WELCOME TO OFFICE MAX!"
I guess this is their new way of greeting customers. She was about a hundred yards away, and sounded like she had a megaphone. It scared the sharkshit outta me.
When my heart rate got back to normal, I went over to the printer I wanted. It was $199. Two weeks before it was $119. I asked the clerk why it went off sale. He didn't know. I asked him if it would go on sale again. He said he didn't know.
I went back to the Slim Shack with nothing. No jeans, no iPhone, no printer. I got online. I found the Levi's I wanted in the right size, found the printer I wanted for $119, and got an iPhone 8 with no re-stocking fee, and 30% off because I ordered online. Shipping for everything was free.
The phone arrived the next day. The camera is really cool, I must admit. Now I can make my movie…
It's an action flick, about a guy who goes around the world singing songs, but is actually a superhero in disguise, saving the world from the forces of darkness and evil…in between songs.
Batman, Superman, Spiderman, Iron Man, Slim Man…coincidence?
Keep Smiling, Slim Folks, And keep in touch.
Who loves ya?
Uncle Slimmy
I created a Slimalicious recipe for Baked Tomatoes Caprese. Quick, easy, healthy, and delizioso. Free for all Slim People: