Hello SlimSational Slim People,
Before we dive into the Olympic-size pool of Slimness, I need to take care of some business…
I've got a Slim Solo show this Thursday, August 18th, at San Juan Hills Golf Resort in San Juan Capistrano, CA. I'll be doing a little cooking demo, they're gonna include Slim Pesto at the pasta bar, and if that ain't enough, I'll be singing some Dino, Frank and Slim songs. And it's a benefit for CREER, a group that helps kids get ahead. So come on out, support a good cause, and have a little slurp and chew. And then Singalong with Slim!
All details on all Slim Gigs are down below.
And let's not forget we have cookbooks for you guys and gals! 52 ravishing recipes, and 52 funny stories.
It comes with a free CD, and free shipping. It's a beautiful hardback book, with a lay-flat binding, and QR codes that lead you to cooking videos. It's fun! It's funny! It's educational! Find out all about it right here:
We only have a few Bona Fide T shirts left.
They're pretty cool, and have naked women all over the front. 100% pre-shrunk white cotton V-necks, 100% guaranteed!
And now…
THE NEWS FROM SLIM'S SHADY TRAILER PARK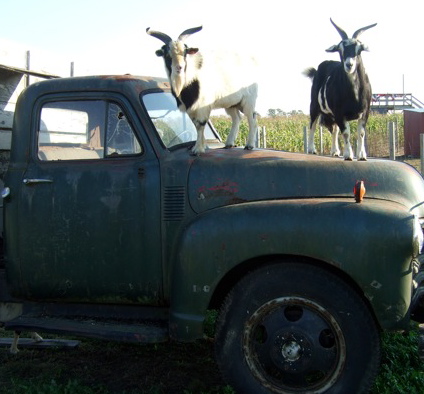 My dad lived on top of a mountain in the Catskills in New York. There was 3 feet of snow on the ground 3 months a year. It would get below zero. But you could bundle up and walk outside for an hour or so, and live to talk about it.
But in the summer here in Palm Springs, when it's 120 degrees, you could walk down the streets naked with a 50-pound block of ice duct-taped to your head and within minutes you'd fry like a piece of chicken. Extra-crispy.
Even if you have a swimming pool, the water is so warm that you could cook spaghetti in it. Except the chlorine might make it taste funny.
When it gets really hot here, people stay indoors. And what do you do when you're living like a shut-in? You blast the AC and watch TV.
So I tuned into the Olympics.
My first thought? There are too many events. There are 41, according to the Summer Olympics website. A lot of those events have sub-categories. Track has 24. Gymnastics has 8. There's gotta be a hundred events, if you add the sub-categories. That's too much!
In the Winter Olympics, they only have about 15 events. And they combine some of them. The biathlon combines cross-country skiing and rifle shooting.
They should combine events at the Summer Olympics, too. It would save time, and make viewing a whole lot more fun.
Why not combine the pole vault and the 100-meter dash? This event could not only be entertaining, it could come in handy if they build a wall between the US and Mexico.
We could combine the discus throw and the shot-put. How, you may ask? Have them throw at each other. This would not only cut down on viewing time, it could be pretty exciting.
We could combine dressage–the horse-dancing routines–with fencing. It could be like modern day jousting.
Why not combine volleyball and archery? For instance, when a volleyball player tosses the ball way up in the air to serve it, the opposing team could try to shoot it down with an arrow. Sure, errant arrows might accidentally pierce a spectator in the neck, but ratings would soar.
A lot of the Olympic events make sense. You can see where some of them would have been useful way back when, and how they evolved into a sport.
Take track, for instance. If a rhinoceros were chasing you through the Serengeti, it would be pretty useful to be able to run really fast, and that's probably how the 100-meter dash got started.
It would also be helpful if you could then leap into a tree, and that's probably how the high-jump got started.
To be able to hurl a javelin real far could come in useful if you wanted to warn your husband to stay away from the neighboring caveman's wife.
Being able to row a boat real fast could come in handy if some vicious Vikings were chasing you down with flaming arrows.
You can see how some of these sports evolved into Olympic games.
But how did jumping on a trampoline become an Olympic event? It seems more like a kid's backyard sport than an Olympic event. What's next? The Olympic water slide? Horseshoes? Pin the tail on the donkey?
And how did the women's hammer-throw become an Olympic event? My guess is, back in the old days, right after plumbing was invented, some poor guy forgot to put the toilet seat up (or is it down?) and got a ball pein hammer tossed at his cranium.
And an Olympic sport was born.
I'm not sure I'd like to be married to a woman who could throw a hammer with incredible speed and deadly accuracy.
But I have deep respect and admiration for any woman who can, for the record.
I don't want any angry ex-Olympians coming to a Slim Man show and screaming "Hammer time!" and then zinging a claw hammer at my frontal lobe.
Keep smiling, SlimNation. Stay happy, my friends.
Who loves ya?
Uncle Slimmy
PS…My friend Benicio del Toro came over for dinner and I made lamb chops, and made a new cooking video. He's not in the video, but he ate the lamb chops and loved them: