Slimmest of All People,
I walked into a restaurant and asked the waitress if she had frog legs.
She said, "Yes."
I said, "Well hop in the kitchen and get me a cup of coffee!"
How are you Good-Looking, Above-Average Slim People? Everybody OK? Happy Solstice!
I try to stay on top of everything. But sometimes…
I got an email today from someone who bought tickets to the Rams Head Show in December. It was just confirmed, I haven't even put it on the website yet, but the Rams Head did!
I thought they might wait, because Christmas is…6 months away, but I'm here to tell you Slim Folks that tickets are on sale now.
Last year was sold-out. Which is what you hope for in this business! It's up on the Slim Site now.
We have a lot of cool shows coming up. I'm headed to Wisconsin for a concert by a lake. Cheeseheads rejoice!
We're playing Herb Alpert's club, Vibrato, in July, the club is supposed to be very elegant. And I'm going back to San Antonio for the Balcones Heights Jazz Fest!
We've also got Laguna Beach, Santa Rosa, Lodi, and two shows in Modesto. That's right, Modesto!
One is with the Slim Man Band featuring Greg Vail on sax. Now, you may have heard that Greg got the tap on the shoulder.
Luis Miguel, the Mexican Megastar, stole Greg from the Slim Band, and last time I heard, Greg was playing sold-out shows at Madison Square Garden! Seriously.
Imagine how depressed he'll be when he has to play Modesto with us. Just kidding! We're proud of Greg, and he actually wanted to do the SM NoCal gigs. We'll be doing all your favorite Slim Songs.
The second gig in Modesto is…it's a big band gig. They've hired a 16-piece big band and I'll be doing all the Rat Pack stuff. I'm so excited. And nervous.
When you sing with a big band, you can't just play it all loosey-goosey. You have to follow music charts, do exact arrangements, and stay relatively sober.
Slim People! Come out to a show. We're updating and refining and trying new things just to keep you people happy and entertained.
Here's a link to the Slim Schedule:
HERE BE THE NEWS FROM THE SLIM SHACK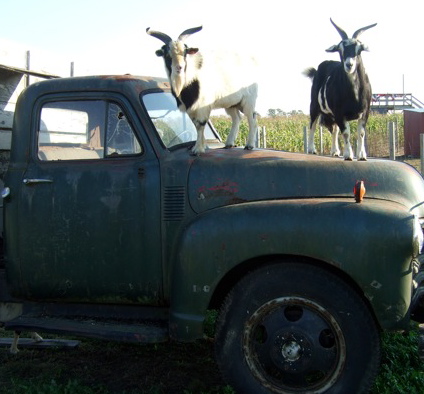 A couple years ago I had a meeting with some top execs at Scripps, a TV production company in Knoxville, Tennessee, that did lots of Food Network shows. I pitched them my idea for a cooking show, a combination of music and food.
I drove from Nashville (I lived there for a few years) to Knoxville one cloudy morning. The execs told me to put together a two-minute sizzle reel. I told them I already had a five-minute reel, but they insisted on two.
Seriously.
A sizzle reel is a short video clip of whatever you're pitching…a TV show, for example. I put together a great little reel. When I got to Scripps, they led me to a meeting room, with a huge table surrounded by chairs.
I stood up and gave them my pitch. I said, "You may not know who Robert Ellis Orrall is, but you probably know who Taylor Swift is. Robert co-wrote a bunch of songs for Taylor's first few CDs. What I want to do is visit him at home, and cook dinner as we talk about how he did what he did. And do some music after."
Then I played them my sizzle reel. I was really proud of it, Slim People. After my 120 seconds was up, the Head Honcho looked at me and said, verbatim…seriously…
"Unless you're cooking naked with a flamethrower, nobody's gonna be interested."
I didn't mind the flamethrower part. Anybody who has seen my cooking videos knows that I like the occasional explosion of flames.
It was the naked part that bothered me. Exposing the ol' brasciole to exploding flames didn't seem like a good idea.
Scripps passed, even though I pitched the hell out of my show.
I'm still pitching it!
I wonder what it would be like, if all of a sudden you get the tap on the shoulder. Some network picks up your show, and it becomes a worldwide smash hit.
Pretty soon everybody knows your name, TMZ starts following you around, papparazzi take embarrassing photos of you in the mens room, people start going through your garbage cans, distant relatives show up on your doorstep and demand millions claiming they caught Ebola while eating your meatballs, so you stop answering the door.
They say it's lonely at the top.
Well, it's lonely down here at the bottom, too!
At least I get to make music with the Slim Fellas every once in a while. Last Sunday, we played at Maryland LIVE! Casino. We did two sets of Slim Songs.
For the last set, Robert Fiester came up and played guitar. Robert used to play with me and John E (drums) at a dive bar in Baltimore, Maryland, called the Horse You Came In On.
We played every Wednesday for about 6 people, no exaggeration. We called ourselves the Scrappy Harris Blues Band after a young guy named Scrappy Harris, a one-handed barback that worked at The Horse and lived nearby and drank Bud and smoked Marlboro Reds.
Scrappy loved the band. I'd write songs on-the-spot, just make up funny rockin' blues songs as we went along. We put out a LIVE CD that sold well under a million copies. We put Scrappy on the cover.
Robert Fiester played guitar on that CD, and last Sunday, the Scrappy Harris Blues Band had a reunion of sorts. Fiester was on fire.
He's one of the best rockin' blues guys around. He's also one of the loudest. I should have brought some noise-cancelling headphones, the kind they wear when they're waving in a plane from the tarmac.
The next night, I sang at La Scala. I did Rat Pack songs while Hit Man Howie Z played bongos. It was a benefit for the Mt. Washington Pediatric Hospital, where I used to volunteer.
La Scala has great food, and Nino the owner kicks in his share of the night's proceeds, I donate my extravagant performance fee and merch sales, and folks bring out gift cards and money for the hospital.
Everybody had fun! Thanks to all who came out and supported the hospital.
When Howie and I left, Nino gave us a carry-out container. When we got back to the Howie House, I opened it and took a few bites. Crab meat, scallops, and shrimp in a marinara sauce over pasta.
It was molto delizioso! I went upstairs to change out of my monkey suit, and when I came back down, Howie had consumed the whole motherloving thing.
When I got back to Palm Springs, I was determined to re-create that dish. I went to the market. Crab meat was $40 a pound. Scallops were $30 a pound.
Forget that. At least until I win the lottery…
But wild shrimp were only $10 a pound. So I made shrimp marinara. She was a-so nice!
I've included a link to the recipe and video down below.
Free for All Slim People.
Keep in touch. And keep smiling.
It's all about love.
Uncle Slimmy
PS…here is the link to the recipe and video for the shrimp marinara: