AND NOW HERE BE THE NEWEST SLIM NEWS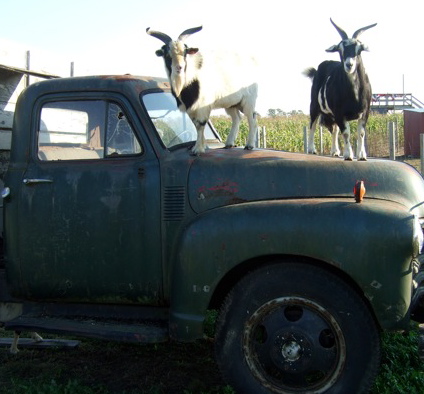 I went to bed last Tuesday thinking to myself…
"Donkey Face? You've got a Big Slim Man Gig tomorrow, and a Rat Packin' Big Band gig on Saturday…How lucky can one guy be?"
I felt pretty fortunate as I drifted off into a schnoozefest.
I got up early Wednesday and checked my bank account. I had booked a hotel room, and wanted to see if it had posted.
Somebody had charged thousands and thousands of dollars to my debit card. Seriously.
I used to make a joke about how my credit was so bad that someone once stole my identity and then gave it right back. But this wasn't funny, Slim People! A lot of moolah had vanished from the Slim Account!
Not like there was a lot in there to begin with…
True story. It was 7:30 AM. I called the number on the back of the card.
I was on hold for 10 minutes, and when I finally got a living, speaking human being, I explained my problem. I was on the phone for 15 minutes, and then they told me…
"You need to speak with someone in the claims department."
I was on hold for another 15 minutes, and when I finally spoke with someone, they told me it could take up to 90 days to get the money back in my account.
I got dressed in a suit and went down to my local bank. Why the suit?
I've found that they take you a bit more seriously if you're dressed in a suit as opposed to, say, an old ratty-tatty bathrobe and slippers with the backs mashed down.
I was first in line at the bank. I saw the manager, told him what happened, he told me in most cases, the bank puts the money back in the account within 24 hours, and it stays there until they find out what happened.
But it could take up to 90 days.
Luckily, I had filled the gas tank in the SlimMobile the day before. I drove 2 hours to Laguna Beach, Festival of Arts. It's one of my favorite places to play, great outdoor venue, great sound, they even have a grand piano.
The show that night was…superb. Seriously! Tateng Katindig, "The Thrilla from Manila" played piano, Chase Huna played sax, Craig "C. Chizzle" played drums, Nick Sosa played guitar. 
Estaire Godinez played percussion, congas, and bongos and stuff. C. Chizzle suggested I reach out to Estaire, I emailed the music to her last week, and…
The first time I met her was 2 hours before the show.
Seriously.
She was magnifico! She fit in quite nicely with the Men of Slimness. And…Estaire brought her 92-year-old Mom with her to the gig. Anybody who cares about their Mom that much has my heart.
After the gig, I drove about 3 hours north to the hotel I had booked. I wanted to get on the other side of L.A. so I could miss the morning traffic. I got to Santa Clarita about midnight.
The hotel…there were some shady characters coming in and out of the back entrance. I mean, it wasn't like they were Hells Angels picking their teeth with switchblades.
But close.
I decided to take everything out of the Slimousine, all the luggage and instruments and merch and clothes bags, everything.
I would have taken the tires into the hotel room with me if I could have. The place had good ratings, but it was pretty sketchy.
I walked into the room, and…there was a stench inside that was…have you ever left a load of laundry in the washing machine and forgotten about it for a few days?
That's what the room smelled like. I needed a diver's bell helmet. Or a gas mask. Can someone please explain to me why hotel room windows don't open?
Yes, I felt like jumping out of one, but I was on the first floor.
The next morning, the stink woke me up early. I drove to the nearest bank, and talked to the manager. The Slim Moolah was still missing. He called up the claims department and…handed me the phone!
After 15 minutes, they told me it could take up to 90 days.
Then they thanked me for being a loyal customer.
I drove 5 hours north, up to Ripon. I checked into the hotel the promoter had booked, and…
She was a-so nice! The room smelled fresh, not like they'd just cleaned up after a crime scene. There was a pool and jacuzzi; the exercise room had a steam room and a sauna. I went into the sauna. It was 114 degrees and dry as a bone.
Just like the weather when I left Palm Springs!
The next night I rehearsed with the Really Big Band. 4 saxes, 3 trumpets, 3 trombones, standup bass, drums, and piano. It didn't sound so great.
After rehearsal, I sent out an email, asking everybody to step things up. I told them what I tell almost all the musicians I work with…
"These people deserve our best!"
Well, the band must have really practiced, because the show the next day was stupendous. The band was tight, they played their hearts out, the concert was fun and funny and it was a thrill to sing those songs with those amazing Nelson Riddle and Count Basie arrangements with all that brass.
Those brassholes sounded great!
The next day, I drove back to Palm Springs. Seven hours. When I hit Bakersfield, I decided to take the back roads. I drove through Tehachapi, which was stunningly beautiful; small green-gold hills studded with brush, and white rock formations. No houses, no billboards, just a train whistling in the distance and the open road…
Which led into the Mojave Desert. The desert has a unique kind of desolate beauty. There were twisted Joshua trees on each side of the road, as far as you could see.
And the money? What happened to the money?!?
I got it all back Tuesday. They even reimbursed me twicefor one of the big charges. I'm gonna tell them about it, of course.
But it could take up to 90 days.
Big thanks to all who came out to Laguna and Ripon. Couldn't do this without you.
Keep smiling, Slim People. And keep in touch.
Who loves ya?
Uncle Slimmy
PS…here be a new Slim recipe and story.
Slim Man Cooks Rockin' Rockfish. Right here, free for All Slim People: