HERE'S THE NEWS FROM THE SLIM SHACK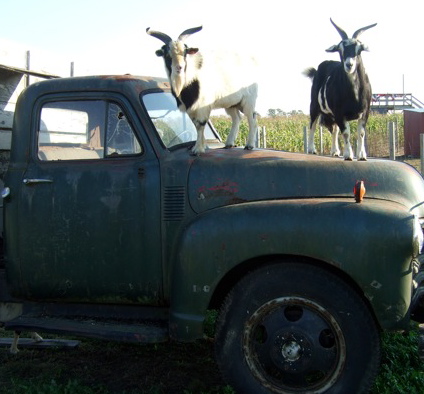 Last week I sang at William Holden's house out here in Palm Springs, California. The party was part of Modernism Week.
The house is what they call midcentury modern, my favorite. Who was William Holden? He was a movie star, won a Best Actor Oscar in 1954 for the movie Stalag 17. He lived in this house for about 10 years, starting in the late 1960s.
The Holden house is made of glass. It looks really cool. But all I could think about was…you're gonna need a lot of Windex. And paper towels.
The house has 47 floor-to-ceiling glass panels, all the way around. Forty seven!
The glass panels all swung open on pivots. When they were all open, it looked incredible. But dangerous. Not a great place for kids or dogs. Or drunk people. Unless a paramedic lived next door.
I don't know if it was for aesthetic or practical reasons, but none of the glass doors/panels had doorknobs. There were small aluminum pull handles at the very bottom; you had to bend down to pull the door open.
Which could be a pain in the ass if you were carrying a tray of Colt 45 Malt Liquor out to the pool.
The first time I tried to get into the house, someone had to show me how to open the door. Seriously.
The inside of the house was blindingly white; white floors, ceilings, and carpets. Over the small dining room table was a ceiling fan that was perilously low; it looked like some sort of torture device from the Gladiator movie.
When I got to the house, the current owner greeted me.
"Slim Man!" He had a Baltimore Orioles baseball hat on. I told him I was from Baltimore, and was singing the anthem this May when the O's play the Yankees.
He's also from Baltimore, and a big O's fan. He introduced me to his wife, she's from New York, went to the State University of NY, and I told her my dad was a professor there.
It's a small world, Slim People.
It was a Retro Martini Party, outside on the lawn by the pool. It was warm during the day as I was setting up, but man, it got right chilly when the party started.
It was a first-class affair, tickets were $175 bucks a pop (it was a benefit), and most of the guests were in tuxedoes and cocktail dresses.
Lots of the men's tuxedo jackets looked like they were made from antique draperies or old bedspreads. That seemed to be the current style.
I felt sorry for the gals in evening gowns and shawls…it was pretty cold that night.
And lots of the lady peoples were wearing open-toe high heels, which made crossing the lawn kinda treacherous. And frosty on the feetbones.
Uggs and a North Face down coat might have been a bit cosier.
There were tall triangular heaters placed around the pool, and most people huddled around them like kids at a campfire. The only beverages served were martinis. No beer. No wine. Just martinis.
I'll say this…the woman who organized this thing did an amazing job. It was staged and lit like a Hollywood movie set. Luxurious. Glamorous.
I sang Rat Pack songs on the patio all night long. I was chillin'! At one point, I went out to my car to get a pair of gloves. I keep a pair in the…glove box. They come in handy when you're breaking into a bank, so you don't leave any fingerprints.
They also come in handy when you're holding a metal microphone for 3 hours when it's 40 degrees out.
I felt bad for folks who had planned for this party for so long, got all dolled up, only to have old man winter blowing cold air down their cleavage.
So I started singing songs like "Baby, It's Cold Outside" and "I've Got My Love to Keep Me Warm."
I'll say this…everybody was dressed to kill.
Where did that expression come from? I thought getting dressed to kill might mean a black turtleneck and a ski mask, but for these folks, it meant bowties and skimpy dresses.
Although they might have been a little toastier in a turtleneck and ski mask. Or dressed as a sherpa guide.
But they looked good as they congregated around the space heaters, drinking martinis. Not too many folks were paying attention to the guy singing in the corner. They were too busy fighting off frostbite.
I guess they could have gone inside, but it was almost as chilly in there as it was outside.
But as the night progressed, people came over to where I was singing. I'd like to think it was because they loved my voice, but it was more likely because there was a huge roaring fire pit right in front of me.
I'm just glad nobody's hairpiece caught on fire. Although it might have made the place a little warmer.
Keep smiling, Slim People. And keep in touch.
Who loves ya?