Hola Slimigos!
How many Mexicans does it take to change a light bulb?
Juan.
People of Slimness! How we be? All good in SlimCity?
I needs to remind you about the Slim Christmas Show on Thursday, December 13th, at the Rams Head Tavern in Annapolis, MD. For years, it's been voted Top Venue in the USA under 500 seats.
It's a very cool place, intimate, with great sound, and not a bad seat in the house. Annapolis is my favorite town in Maryland. And it's the hometown of the Slim Mom.
So come on out and see the show. We're gonna have Robert Fiester sitting in on guitar, and we're gonna do some rockin' blues as well as some Holiday Hits and some Slim Songs.
And if that ain't enough, I got an email from Emily McAuley at the Springhill Suites in Annapolis. She's offering All Slim People a discount for that night. $85!!!
So make a night of it. Go Christmas shopping the next day, stroll around Naptown. She's a-so nice!
Here is the link to get tickets to the Rams Head show:
We've got some other concerts coming up…Vicky's in Indian Wells, CA, and Northstar in Antigo, Wisconsin. And save this date…March 10th. I've got something really special planned here in downtown Palm Springs. Worthy of a road trip!
More deets to come next week.
Check out the Slim Site, lots of merch and gig info there:
AND HERE BE THE NEWEST SLIM NEWS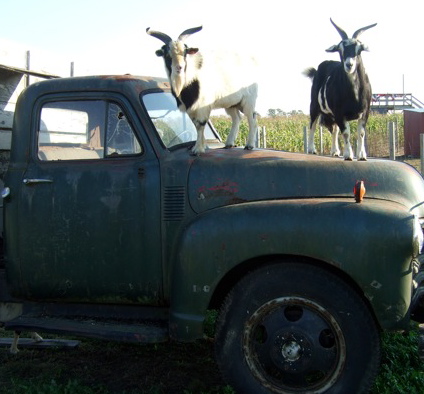 It's been another wacky week at the Slim Shack.
On Sunday, I sang at the International Meatball Festival in Palm Springs, CA. Meatballs with Mr. Man!
It was a fundraiser for the Boys and Girls Club, and it was quite a charming event. They raised a lot of dough for the kids, and I had such a blast singing.
Nobody threw meatballs at me, so I'm guessing people liked it.
There was a car show outside; there were a few of my favorite old cars, the 4-door Lincoln Continentals from the 1960s. After the show, I went back to the Slim Shack and…
I didn't drink. I'm doing Sober October, I'm two weeks in, and I'm gonna keep going until Halloween. Then, I'm gonna dress up as Willie the Wino, and start boozing it up!
On Wednesday, the Slim Man Band played at Vicky's in Indian Wells, CA. Chase Huna on sax, Nick Sosa on guitar, Craig Chesnut on drums, and Tateng Katindig on piano.
And let's not forget Enrique Hernandez on percussion. It was his first time with this band and he did an amazing job.
I gotta tell ya, it was strange not having a glass of wine at the show. But I stayed strong! Slim People, if you ever want time to crawl by, stop drinking for a month.
I've been marking off the days on my calendar like a convict waiting to get out of prison.
On Thursday, I answered all the emails I got in response to the newsletter about my trip to Mexico to check out inexpensive dentists.
I send out a newsletter just about every week, and that one got more responses than any in recent memory. Hundreds! No joke. I answered every one. I always do.
A few of you were concerned about me. Thanks! But most of the responses went something like this…
"Uncle Slimmy! Let us know how it goes. I'd like to save some money on dental work, too. Thanks for being our guinea pig!"
A lot of you told me you're pissed off about the high cost of dental care here in the USA. Should I get my teeth fixed, or send my kid to college?
Dental insurance is expensive and doesn't cover a lot of procedures. I get it. So I'm gonna take one for the Slim Team. I'll be your crash test dummy!
So, in a couple hours, I'm gonna put on my Slim Sombrero and drive from Palm Springs back to Los Algodones, Mexico, to start the dental implant procedure. It's 50% cheaper than here in America.
The Mexican dentist, Dr. Juana Savapeso, looked very professional, the pliers hanging from his neck looked clean, and the donkey in his office was very friendly.
JFK.
The office was spotless, and the town seemed quite safe. It's not like there were banditos in the streets with bulletbelts across their bare chests, picking their teeth with machetes.
We shall see, Slimigos. If you don't hear from me next week, know that I love ya.
And remember, I want a Viking funeral.
Keep in touch, Slim Folks. And keep smiling! Unless your dentist accidentally pulled out your front tooth instead of your back molar.
Who loves ya?
Uncle Slimmy