AND NOW THE NEWS FROM THE SLIM SHACK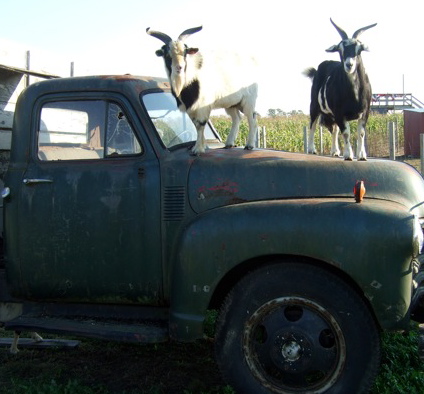 I spent most of the week working on the Kickstarter campaign and practicing for the Laguna Beach show.
If you think it's fun to listen to someone practice, you're wrong.
Especially if you're listening to me practice! Practicing is basically playing the same songs, over and over again, so you know them so well that if you get hit in the head with an adult diaper in the middle of a show, you don't miss a beat.
So I've been practicing a lot!
And also creating the Kickstarter campaign.
I made a video, that took a couple days; I created the graphics and wrote the story, that took a couple days.
One of the more difficult things is coming up with rewards. I've run 4 successful Kickstarter campaigns. For one of them I asked you Slim People for suggestions for rewards.
I won't do that again!
Some woman said she would pledge $5000 to have me clean her pool naked. True story.
I must admit I thought twice before saying no. I could've used the money!
But I couldn't see that turning out well. All of a sudden, there are viral videos all over FaceBook of Uncle Slimmy skimming bugs out of the water with the sausage and peppers flapping around in the breeze.
So, needless to say, I didn't include that as a Kickstarter reward.
But let me tell you the story of my favorite reward…
A few years ago, I flew to Reno, Nevada, for a Slim Show. I got a phone call as I was getting off the plane; I didn't recognize the number. A guy told me it was his wife Lorraine's birthday.
He asked me to call her and sing "Sweet Lorraine", one of her favorite Nat King Cole songs. Mine, too! So I did. No questions asked. I called the number, introduced myself, and sang "Sweet Lorraine." She started crying.
I didn't think I sounded that bad!
She was really touched. She couldn't thank me enough. I got off the plane and went to the casino in Reno for the Slim Show. It made me feel good that she was so happy.
A few weeks later, I started a Kickstarter campaign for the Bona Fide 4 CD. One of the rewards I came up with was that I would hand deliver the first copy of the new CD anywhere in the USA. I didn't really expect anybody to make the $2500 pledge.
I was wrong. Again!
The reward was one of the first ones taken. Ed, in Colorado.
When the Bona Fide CD was done, I pulled the first copy out of the box, grabbed my guitar, and got on a plane. I flew to Denver, rented a car and drove downtown.
I spent the night at a friend's condo. The last time I'd seen him was a couple years before; he was strung out on drugs. He'd lost all his money, his business, his house, his Jaguar, everything.
He stayed with me for a while at the Slim Shack in Baltimore, and then disappeared.
He made his way to Denver and started working for minimum wage. He rose really fast, soon took over the company, and it flourished. The last time we'd talked, he had just put down a couple hundred grand to buy a warehouse to store all his wares.
As soon as he did, the area was designated by the city as a grow area for marijuana. He sold the warehouse to a pot conglomerate for 3 million bucks. True story.
So I stayed at his condo that night. She was a-so nice!
The next day, I left Denver and drove a couple hours until I reached a ranch house, sitting all by itself, with stunning mountain views.
I walked up to the door, guitar and CD in hand. The door opened, and…
Ed introduced himself, and then he introduced his wife.
Lorraine.
Sweet Lorraine! She had their grandson by her side, whom they'd adopted as their own.
I gave them the Bona Fide 4 CD. And then?
They insisted I stay for a bite. Ed made pizza. Now, when I say he made pizza, he didn't just stick a frozen DiGiorno in the microwave.
No.
Ed had a special pizza oven in back. He made his own pizza from scratch and baked it in this massive oven.
My memory is a little fuzzy because they made me drink wine, but I'm pretty sure Ed's pizza oven was about the size of an igloo but made of brick.
The heat was so intense I think Ed might have put on a welding helmet and firefighter gloves at one point.  It was so hot my wig almost caught fire and my sneakers started melting, but I wouldn't swear to that in a court of law.
But I do remember the pizza. It was delizioso. I swear! We ate this incredible pizza, watched football, and I played guitar.
Ed's Marvelous Margherita Pizza
It was one of my better days on this lovely planet.
We became friends. Ed was in the military, served in the Middle East, is now a deputy sheriff.
Lorraine was involved in law enforcement, too, and the grandkid is now going into 6th grade. Lorraine just texted me a couple days ago.
You never know, Slim People. I had serious concerns about posting that Kickstarter reward. And it all turned out so wonderfully. It's been my favorite reward!
And finally…
Thanks to all who came out to the show at the Festival of Arts in Laguna Beach. Wow, we had fun. The band did an excellent job, including the piano player, Rymand Entezari.
It was his first time playing with us, and he killed it! The place was packed, we got a standing ovation, and I hate to get all sappy on ya, but it was really moving.
Slim Man's Back!
And I didn't get hit in the head with any adult diapers!
After the show, a lovely woman named Sandy brought me a ceramic sculpture she made of the band, something she had been working on for months. Thank you so much, Sandy!
It was impressive. Substantial. And heavy! When I put it in the trunk of the SlimMobile, the front wheels lifted off the ground.
Keep in touch, Slim Folks. And keep smiling.
Who loves ya?
Uncle Slimmy
PS…I only cooked once this week. I made swordfish. She was a-so nice! Here's the recipe and video, Free for All Slim People: