Hello There You Good-Looking Slim Folks!
Where does spaghetti go to dance on very special occasions?
The Meat Ball.
Today is May 5th, Cinco de Mayo. It's Batu's birthday.
Batu was my favorite dog ever, and I didn't want anybody to think I'd forgotten about his birthday. Especially him!
He pasta way 4 years ago. He took a pizza my heart when he did. I miss that crazy mutt. Happy Birthday, Boobalish!
And happy Cinco de Mayo to all the Slimigos.
Muchas gracias to all the hombres and mujeres who came out to Vicky's last week. We had a muy bueno time. Happy birthday to Stokely McGraw, who came out to party with the Slim People.
We're gonna do it all again this Wednesday.
We've got a bunch of great gigs coming up, check out the Slim Schedule, and saddle up the burros and come on out!
And thanks to all who voted for Best Jazz Vocalist at the Coachella Music Awards. If elected, I will serve with honor and grace and dignity.
If not elected, I'll demand a recount! I'll take it all the way to the Supreme Court…
Or at least Judge Judy.
I'll keep you posted…
Here's the New News from the Slim Shack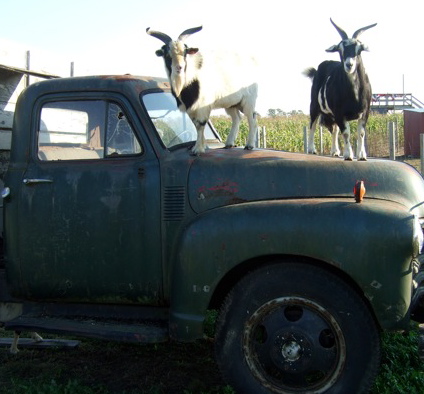 Monday night I made 200 meatballs.
True story…
I did a fundraiser a few months ago. A magnanimous couple donated a lot of money to a children's charity, and I promised to make meatballs for them and their friends in return for their generous donation.
So Monday I drove from Palm Springs, Californy, to San Juan Capistrano. The Meatballs with Mr. Man dinner was being held in a Mexican restaurant that was normally closed on Mondays but opened up just for this fiesta.
Traffic in California is maddening. People talk about it a lot, they get into fistfights over the best way to go. There's also a lot of road rage out here. Drivers are flipping each other off on a regular basis.
True story…I was driving down highway 111, and a guy swerved over from the far-right lane, crossed three lanes of traffic and then made a U-turn.
I looked over at him. He must have been 95 years old. He gave me the finger. Twice. At first I was like, "I could kick your ass!"
But then I thought, that wouldn't look good, Slim Man getting an old guy in a headlock on the side of the road…
On the way to a children's charity event.
I just drove on. Old folks got it tough enough, right Slim People?
I got to the restaurant an hour late. Because of the traffic. But I kept my cool…
I walked in the front door and into the kitchen. Two lovely young Mexican-American women had already started, mincing onions, chopping parsley. There was also a young Mexican kid helping out.
The menu was…Slim Man's Hail Caesar salad with homemade dressing and homemade croutons. Most people don't know this, but Julius Caesar used to eat a nice salad before he went out conquering and pillaging. It put him in the mood.
And I came up with a Slim version of Caesar's dressing, and it was on the menu that night along with my meatballs. I didn't make the traditional meatballs, which are a combination of pork, veal, and beef.
Some folks feel weird about veal. And pork. And beef. So I made turkey meatballs instead. Sure, it pisses you off when people start going through the list of stuff they can't eat, but in the end, it's all about the taste.
And I actually prefer these turkey balls to the traditional Slim balls. I used a combo of ground turkey and hot Italian turkey sausage. Anything that starts off with the words "Hot Italian" can't be bad, right Slim People?
I had 2 hours to make 200 meatballs. Time to get cracking…
First thing was to make the croutons. I told the Mexican kid how to make them, except he didn't speak a word of English. The girls translated.
The Kid made croutons, and he nailed them, I couldn't have done better myself. I asked him to put them in the oven to keep them warm.
He didn't know how to operate the oven. He turned it on full blast and lit a match. I was trying to figure out the Spanish word for "explosion" but he finally got it lit and put the trays of croutons in.
Then I made the salad dressing. And then I made a tomato sauce. We used 8 big cans.
Then, the two lovely ladies and I made meatballs. I told them that they needed to roll the balls at least ten times in their palms to make sure they're compressed and the surface is smooth.
The meatballs need to be rolled tight and smooth. Otherwise they get stuck to the pan and fall apart.
You have to be real careful about what you say and how you say it these days. Especially when there's a language barrier.
So…we rolled about 200 meatballs. And then we started frying. We had four pans going at once. Before I put them in the sauce, I insisted on tasting a meatball from every batch. Why?
I wanted to make sure they were done and not contaminated with anything weird. If people got sick from eating Slim Man's balls of meat, that wouldn't be good for cookbook sales.
So I must have eaten at least a dozen meatballs while we cooked. Seriously.
We put the meatballs, batch-by-batch, in the homemade tomato sauce.
SHOWTIME!
We put out the Hail Caesar salad, and dished up the meatballs over pasta, and everybody ate. Everybody except me…
I had already eaten a dozen meatballs, maybe more. I love meatballs. And these tasted great to me, one of the best batches ever. I just couldn't eat any more. I was stuffed.
If I had eaten a meatball at the dinner table, I was afraid I might have coughed it up whole into some woman's cleavage.
That wouldn't be good for publicity. Or maybe it would! A YouTube video of that might go viral…
Everybody had fun. Thanks to all who made it happen. At the end of the lovely evening, there wasn't a meatball left.
That's a lotta speecy, spicey meatballs!
Keep in touch, Slim People. And keep smiling.
It's all about love.
Who loves ya?
Uncle Slimmy
PS…Here's a link to the Caesar salad (and croutons!) video, Free for All Slim People:
And here's a link to the turkey meatballs video: