Dearest People of Slimness,
I have a friend who's afraid of Santa Claus.
He's Claustrophobic.
Slimsational Slim Folks! Everybody OK? Does the very thought of Christmas send you into a downward spiral of depression?
Well, we here at Slim's Shady Trailer Park have something that will put a little smile on your beautiful mug…
The NEW Legalize Marinara aprons are here!
Joy to the World! If this thing won't put a grin on your kisser, nothing will!
It's 100% cotton, it's soft and sexy and a whole lot nicer than the last SM apron! It has two front pockets, perfect for stashing your flask of Christmas Joy Juice.
Imagine the look of love on your partner's face when they unwrap this apron on Christmas Day.
Or when you wear one with nothing on underneath while you're cooking at the stove on Christmas Eve!
Just be careful not to burn the sausage and peppers…
There's a 100% money-back guarantee. On the apron, not your sausage and peppers!
And Slim People…there are still seats available for the Christmas Show at the Rams Head Tavern in Annapolis, MD.
That means we need you to buy some tickets. You don't have to come to the show! Just buy up all the tickets that are left! We're OK with that.
JFK.
Come on out to the Slim Holiday Hoedown on Thursday, December 13th. We have a great show planned, full of lovely surprises, it's gonna be a blast.
You'll have fun! We're gonna sing some songs, tell some stories, and have a laugh and a festive beverage.
Get tickets right here:
All details for all Slim Gigs are down below. Come on out and see us sometime…
AND NOW HERE BE THE NEW SLIM NEWS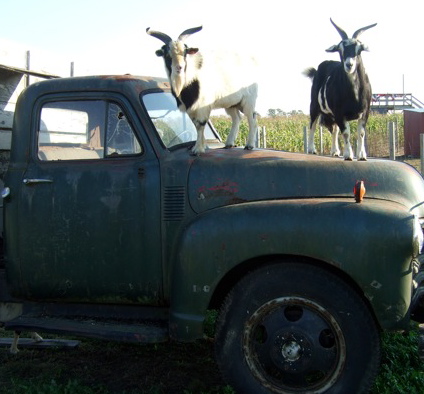 Last night I sang at a friend's wedding.
Back in the early 1990s, I used to sing at a place called The Horse You Came In On. It was a dive bar in Baltimore, Maryland, and when I say dive bar, I don't mean a hipster in skinny jeans/long beard/oversized black glasses dive bar.
I mean a day-drinkin', throw peanut shells on the floor, fall-off-the-stool and throw up dive bar. That's what the Horse used to be. It had a certain charm. I liked the place.
One day, I was standing outside, taking a break, when a guy came up, and we started talking. I told him I was playing inside, and he came in and listened. And we became friends. Let's call him Jay B.
I had a blues band that played the Horse, the Scrappy Harris Blues Band. We played standard blues tunes and some originals that I would write on the spot. Jay B. was there for a lot of those shows, if you could call them shows.
Soon after, I released the first Slim Man CD, and Jay B. was an early believer.
When I did the Rat Pack stuff, Jay B. was onboard from the gitgo.
Like I said, we became friends. And earlier this year, he asked me to sing at his wedding. Jay B. wanted the trifecta, the Triple Slim Slam.
He wanted me to sing a set of Rat Pack songs, and then sing the entire first Slim Man CD, and then he wanted the Scrappy Harris Blues Band to close the show.
To sing all three shows in a row would be like asking a major league pitcher to throw every inning of a triple header.
It would be like running the Kentucky Derby 3 times, back-to-back.
It would be like swimming across the Atlantic Ocean. Towing a cruise ship. In the winter. In a blizzard.
Well, maybe not that bad.
But it was gonna be a very special day for one of the good guys, and I wanted to do right by Jay B. I told him I'd do it.
And last night I sang at a ballroom in Ellicott City, Maryland, a town that was destroyed by a flood last year. It's still recovering. As Hit Man Howie Z and I were driving to the gig, you could see stores on Main Street still boarded up.
The wedding was wonderful, relaxed, cool. I sang a set of Rat Pack stuff, a set of Slim Man, and then we closed with a set of Scrappy Harris Blues. It was such a blast.
When we finished, Howie and I were ready to drive off when Jay B. came up and told us he had something he wanted to put in the car. Then he and about 5 other guys started bringing out bags and bags and boxes of gifts.
You see, Jay B. had asked all his guests not to bring wedding gifts; he asked everybody to bring presents for the kids at Mt. Washington Pediatric Hospital instead.
MWPH is a place where I used to volunteer for about 8 years, and I still do benefits for them to try and help out. And my cause became Jay B.'s cause.
If I've said it once, I've said it a thousand times, Slim People are the best. Generous, kind, thoughtful, above-average and good-looking…which is the most important thing of all!
There were so many gifts in the back of Howie's car he couldn't see out of the back. I had to get out and guide him. I was like Rudolph and Howie was like Santa!
I gotta tell ya, everybody loved the food at the wedding. It was made by Nino, who owns La Scala, the best Italian restaurant in Baltimore.
And tomorrow night, Monday night, I'm doing a Rat Pack Show (no Slim songs!) at La Scala. It's a benefit for…Mt. Washington Pediatric Hospital.
So come on out, bring a gift or a gift card, and we'll try our best to have some fun. Nino is gonna donate his profits to the hospital.
And I'm donating my excessive concert fee, which should be about enough for a bag of Red Vines and a six-pack of Yoo-Hoo.
Healthy snacks for the kids!
Keep smiling, Slim People. And keep in touch.
Who loves ya?