Hello There You Good-Looking and Above Average Slim Folks!
Why don't cannibals eat divorced people?
Because they're bitter.
I told that joke at a ladies luncheon yesterday and it went over like a…lead zeppelin. I was talking about the Slim Man Cooks cookbook, and that joke starts off one of the recipes.
It was a charity event, a children's charity; so I waived my normally excessive fee. There were about 150 women at this swanky shindig.
These gals were all dolled up, head to toe. No ratty-tatty housecoats or bedroom slippers with the backs mashed down.
Very few had ever heard of me, which isn't that unusual! They asked me to sing a couple songs, tell a couple stories, and make a few jokes.
When I got there, I didn't know what to expect. Relations between men and women seem to be at an all-time low these days. There's a lot of tension and anger out there between the sexes.
And I was the only man in the place.
I thought maybe the women at this luncheon might all get up at the same time and scream, "HE'S A MAN! LET'S GET HIM!"
And then come charging at me like a herd of stampeding buffalo.
But they didn't. They were quite nice and attentive and appreciative.
But do you know what got the biggest response of the afternoon?
That morning I was looking through the SM cooking videos, and came across this sizzle reel I made 6 years ago; it was a best-of, 3-minute montage of video clips, and Batu, my dearly departed, truly beloved bull terrier, was heavily featured.
I played the video at the lunch on the big screen and it was a big hit with the lady peoples. I just posted it on YouTube, and I thought I might share the link, Free for All Slim Dudes and Dudettes:
After the show, some gals asked me about the next Slim Show.
I'll tell you Slim People what I told those most lovely ladies…
We're doing a big show at Vicky's in Indian Wells, outside of Palm Springs. It's on Wednesday, March 28th. I'm excited because Ron Powell will be sitting in on percussion. He's toured with Madonna, Diana Ross, Barry White, and tons of others.
So come one, come all. Well, we might be disappointed if just ONE of you shows up, but All You Slim Folks, come on out.
All deets on all gigs are down below.
And if you want to stroll around the Slim Store and buy a cookbook or a CD (remember those!) we won't stop ya.
Here's the link:
THE REAL NEWS FROM THE SLIM SHACK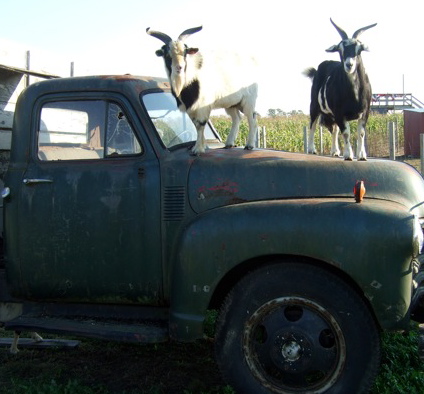 What a crazy week it was last week…
I went to Palm Springs (Californy) to pick up some mailing list cards from a printer. I told the guy what I wanted, a business card with "WIN A SLIM MAN PARTY PACKAGE" on top, and a place below where people could put their name and email address.
That way I could give the cards out at Slim Shows, people could fill them out, and then I could gather them up and do a drawing for a free cookbook and CD.
And then put all the names on my mailing list so I could send people these somewhat annoying but hopefully amusing newsletters.
Well, I got to the printer, and at the top of the card was…
"ENTER TO WIN A SLIM MAN PRIVATE PARTY!"
Now, "A Slim Man Private Party!" is a whole lot different than "A Slim Man Party Package!"
I mean, a private party could be anything.
"Hey Slim Man! How about you wash the stinkin' dog, mop the floor, and make me some turtle soup! And make it snappy!"
But I had a gig that night at Vicky's (a club outside Palm Springs) so I took the messed up cards anyway, hoping nobody would notice. Not many did.
After the show, a woman came up and invited the band to her…nudist colony. Seriously.
I knew who she was. She had emailed me a few months before, and asked me to take part in a 10K naked trail run, and do a Slim Show after.
Doing a run on a mountain trail with no clothes on did not sound like a good idea to me. Too much stuff flopping and flapping around. Not to mention that there are lots of thorny bushes and lethal shrubberies out here on the West Coast. One false step…
I didn't want to put my genitalia in jeopardy.
Plus, singing naked might be a good idea in the shower, but maybe not after a 10K run. I'm not even comfortable wearing short sleeve shirts, let alone belting out a Slim Song with the sausage and peppers swaying in the breeze.
So I declined the naked 10K offer. I'm not sure if the band decided to visit the nudist colony after the Vicky's gig. But at least they wouldn't have to pack any clothes.
The next day we did a show in San Juan Capistrano. Was it one of the best ever?
If I were in the witness booth, and had sworn on the Bible to tell the truth, the whole truth, and nothing but the truth?
I'd answer, "Yes, Your Honor."
The show had all the elements for disaster.
The percussionist was brand new. The drummer had only done a few Slim Gigs. We didn't have time to rehearse or even practice. And I, the Glorious Slim One, showed up an hour and a half late for soundcheck.
There were 2 accidents on the way to the gig, and I was stuck on the highway.
But despite all the potential problems, it was one of the best shows ever. Seriously.
Chase Huna played sax…he keeps getting better and better. He's 18 years old, and he's a volcano ready to erupt.
And pianist Tateng Katindig? My Filipino Friend? The Thrilla from Manila? He had one of his best nights ever.
Drummer, Nathaniel Scott II, played to near-perfection. And he also sang backups, which added a nice flavor.
Newbie Ron Powell, the percussionist, turned out to be one of the best I've ever played with. He's toured with Madonna, Diana Ross, and Kenny G.
Kenny Effing G!
                                            Tateng, Nathaniel, Ron, Chase
So what should have been a disaster turned out to be one of the best Slim Shows in recent memory. Well, all I have these days is recent memory, but still…
It was like winning the Super Bowl. Or falling in love with a beautiful woman. Or at least one that has most of her teeth…
After the gig, I drove back to the Slim Shack. I got there after 1 AM, and couldn't sleep. So I checked my email…
I received an offer from a promoter who's putting together a concert in Hawaii in October. It's a rock and jazz festival, and I guess I'm the jazz guy.
Who's the rock band?
This sounds like I'm joking but I ain't…The rock band is a group of female musicians that play Led Zeppelin songs. They call themselves…
Lez Zeppelin.
True story. Their first CD was released a few years ago and they had it engineered by Eddie Kramer, the same guy who engineered lots of Led Zeppelin records.
The rock and jazz concert in Hawaii is still in the planning stages, Slim People. But with Slim Man and Lez Zeppelin on the bill, how could it not do well?
Maybe I could reach out to the nudist colony woman and coordinate a naked luau…or a nude coconut toss. Clothing-optional cornhole? Beach limbo in the buff?
I'll keep you posted. Keep smiling, Slim People. And keep in touch.
Who loves ya?