AND NOW ALL THE NEWS FROM THE SLIM SHACK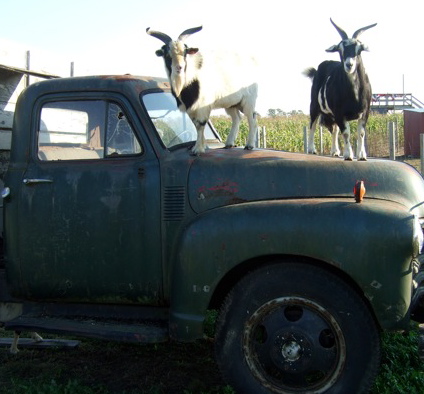 It's been another crazy week here at the Shack.
On Sunday, I did my taxes. The IRS is probably going to come and haul me off to prison. Why? Well, I put out a cookbook last year. And I figured…I can use food as a tax deduction, right? It's only fair! It was for professional use.
And I recently made an incredible sauce for salmon with sweet Marsala wine. So, I can use wine as a deduction, too, right? Makes sense to me…
On Monday, the Baltimore Orioles baseball team asked me to sing the national anthem. Seriously. I'm gonna be in Baltimore in June for a few concerts, and the O's suggested I sing the Star-Spangled Banner. But here's the thing…
They wanted me to send in an audition tape. Don't they know who I am? Didn't they hear about my nomination? Didn't they realize that I sang the anthem a few years ago and got a standing ovation?
Well, technically, everybody was required to stand because it was the anthem, but still…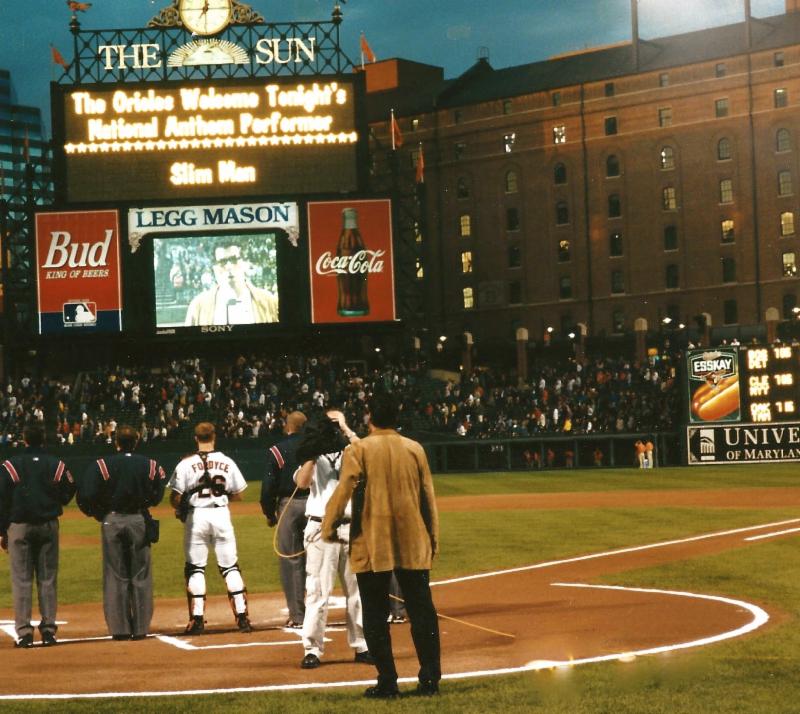 This time the Orioles gave out specific instructions. You had to sing acapella, which means no instruments, just your voice. You had to do a traditional version. And it had to be less than 90 seconds.
So, I sang the anthem, sent an MP3, and they asked me to sing at Camden Yards on Wednesday, June 7th, when the Pittsburgh Pirates come to town to play my beloved Baltimore Orioles.
I'm a huge Orioles fan. When I got signed to Motown as a songwriter, they gave me an advance. It wasn't a huge amount of dough, but you know what I spent it on?
Tickets to the World Series, when the Orioles played the Pittsburgh Pirates. Seriously. And now, here I am, singing the anthem when the Pirates come to town.
On Tuesday, a dear friend sent me a photo, and a link to a YouTube video.
Back in 1999, I sang for Pope John Paul II at the Vatican. Well, it's not like I sang a lullaby at his bedside as he went to sleep…
I sang in a choir on Christmas Day in the concert hall at the Vatican. We sang a piece of music written by Beppe Cantarelli, a composer who has written songs for Mariah Carey and Aretha Franklin. Beppe had written a piece of music for Pope John Paul II, and I was in the choir that sang it on Christmas Day.
It was one of the most glorious moments of my life. And I didn't have one photo of that momentous occasion. Not one! Until now…
If you look closely, you can see my over-sized head, right above my hand-tied bowtie. I was standing next to Darryl Phinnessee, a singer who wrote the lyrics to the theme song for the TV show Frasier. Seriously.
Beppe recently posted the song, "Magnificat", on YouTube. Here is the link:
Well, that's all the news from the Slim Shack. Don't forget to vote. And don't forget…
Don't pick your nose. Pick Slim Man for Best Jazz Vocalist instead!
Who loves ya?
Uncle Slimmy