Slimmest of All People,
I've always wanted to see a bald eagle.
Or at least one with a nice hairpiece.
Slim Folks! How are you? How was your Thanksgiving?
I didn't cook a turkey. I made a Bolognese sauce with hot Italian turkey sausage. It was one-a-speecy-spicy sauce! It will put a little pep in your pepperoni!
Before we get into the Week That Was, I need to remind you good-looking Slim Folks that we have shows coming up and we need you to show up in full force and full effect.
The Christmas Show at the Rams Head Tavern in Annapolis, MD, is Thursday, December 13th. We've got one Helluva Holiday Hoedown planned so would it kill ya to come on out and have some fun?
Get tickets right here:
And don't forget about the Slim Man Rat Pack Show on Sunday, March 10th, in Palm Springs, CA. Mr. Man is gonna sing all those Rat Packin' songs with a 17-piece big band.
Get yer tickets right here:
Imagine the adoring look on your loved one's face when you hand them tickets to a Slim Show as a Christmas present?
They'll be pulling out the mistletoe!
Just make sure it's not poison ivy.
Oh yeah, I almost forgot. I just got more Slim Hats. What a great stocking stuffer for Grandpa! They're in the Slim Store:
And Now The Week That Was at the Slim Shack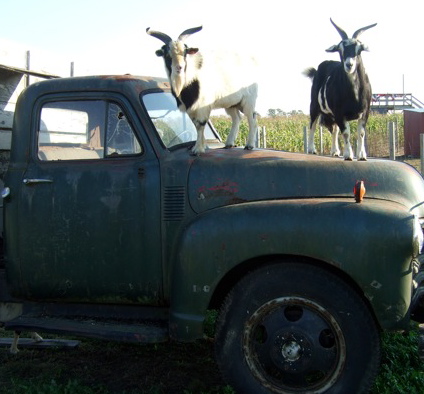 I went to Joshua Tree National Park last week.
Joshua Tree is about 90 minutes from the Slim Shack, I'd never been there, so I drove up through the mountains, and got there late morning. It was beautiful, all these twisted trees, the desert, the rock formations that looked like somebody had been playing bocce ball with boulders.
I went to the top of this mountain that had a view of the Coachella Valley that was breathtaking. You could see Palm Springs, the Salton Sea in the distance, and if you squinted your eyes, you could see Slim's Shady Trailer Park.
I took a hike to a dam that was built by cowboys so they could have water for their cattle. Then I decided to go off-trail. Not a great move.
After about 20 minutes, I looked up and had no idea where the hell I was. I looked around for landmarks, but it all looked the same…Joshua Trees and boulders and sand.
I was in the middle of nowhere, with no cell service, no people, no trail, no ranger station, no 7-11…just a whole lot of nothing. I started thinking…
If a rattlesnake jumped up and bit me on the butt, I'd be in trouble. If a grizzly bear leaped out of a cave and got me in a headlock, I wouldn't be able to ask Siri for instructions on how to wrestle a bear.
So I just kept walking, hoping to find my way, and after another 30 minutes of hiking through the scrub, I saw some cars parked way off in the distance.
It was chilly up in them thar mountains! It was wonderful to be out there in the middle of all that nature. It was also wonderful to be back in the car. I turned on the heat and drove back to the Slim Shack…
I had to prepare for the trip to Wisconsin for the Cheesehead Concert; a Big Slim Show in Antigo, outside of Green Bay.
I like to get to the airport early. How early?
True story…the night before my flight, I decided to get a hotel room close to the airport. I checked in at the Riviera Hotel, the same place where I'm doing the Big Band Rat Pack Show on March 10th.
I got all snuggled in, figured if I went to sleep at 8 PM I'd be well rested by the time I left for the airport the following morning at 4.
So I'm laying in bed, my clothes are all laid out for the next day, suitcase packed, everything's ready so I can just jump in an Uber in the morning and…
And then the phone rings.
"I think the dog is dead."
What?
I've been helping take care of this huge, wonderful, 10-year-old bulldog for the past 6 months; this sweet and sensitive massive mutt.
So I drove all the way back to the Slim Shack to see what happened, and there he was on the kitchen floor. Apparently, the poor pooch had a heart attack, and had gone to Doggy Heaven.
What to do?
I found an old mattress cover; it was a fitted sheet with some padding, and I put the bulldog onto the sheet. He was heavy! Probably weighed close to 100 pounds, maybe more. I gently rolled him up and then…how was I gonna get him in the car?
I grabbed one end of the sheet, and pulled him down the sidewalk, down the driveway, towards the car.
A couple of neighbors were walking by with their dogs. And there I was, looking like Joe Pesci and Robert DeNiro in GoodFellas, trying to get rid of Billy Batts.
Lord knows what these people were thinking. They were giving me some wary looks. I was gonna explain, but decided to just get the dog in the car.
I drove to the vet, and arranged to have him cremated. Then I went all the way back to the Riviera Hotel. I fell asleep at midnight, and caught a plane the next morning as the sun was rising.
I flew from Palm Springs to Phoenix, and then from Phoenix to Chicago and…
We arrived late. The flight to Green Bay had left without me. The nerve of those people! Don't they know who I am! I'm 5 minutes late, and they can't hold the plane for Slim Poppa, Show Stoppa?
Apparently not. So I spent 7 ½ hours in the Chicago airport. The next flight didn't leave until 10:30 PM. Which meant that I was going to miss the big dinner that was planned for me that night.
The fine folks of Antigo who were putting on the show had prepared a four-course dinner using recipes from the Slim Man cookbook. The dinner was at the piano player's house.
And I missed it. Damn!
I finally got to Antigo around 1 AM. It was 17 degrees, I was so hungry when I arrived at the hotel I would have eaten my shoe if I had some ketchup.
And here is how sweet the Antigonions are…when I got to the hotel, they had put meatballs, crab cakes, and Luigi's chicken in the fridg.
How thoughtful! I would have eaten everything in sight, except I had a radio interview the next morning at 7:30 AM, and didn't want to be waking up in the middle of the night coughing up a meatball.
The radio interview went real well. The DJ, Gary, did a great job; he'd done his homework. We talked about BootCamp and Ronnie Dunn and the Slim Show that night.
Then, I went back to the hotel. The last time I was in Wisconsin was June, there was a heat wave, it was close to 100 degrees and 100% humidity, and I was staying in a tiny cottage with no air-conditioning and 6-foot ceilings.
But this hotel? It had heat! I could walk around the room without hunching over. It even had an indoor pool and a jacuzzi. So I took a jog in the freezing cold, then had a jacuzzi, then went to the show.
It was across the street in a banquet hall next to a restaurant which was next to a bowling alley. The banquet hall was all dolled up; I started off with some Rat Pack songs, then did some Slim Songs.
Nobody tossed any produce in my general direction, so I'm guessing they liked it.
After the Slim Show, Hip Pocket, a 10-piece horn band, did dance songs…Earth, Wind and Fire, Huey Lewis and the News, they were real good and real funky and folks were dancing.
It was pretty crowded. I did something I rarely do…I hung out and listened to the band for the whole show. I stood back by the bar and observed the crowd. And you know what struck me?
People were connecting, talking and laughing; there was a lot of hugging and hanging out. Old folks, young folks, and everyone in-between, generations of family and friends, bonding and having fun.
Antigo is a small town, and I could see why people enjoy that way of life. There was a palpable sense of community that was inspiring. Everybody knew everybody.
Slim People! I don't even know the name of my next-door neighbor. Or the family across the street. So I've made a decision…
I'm moving!
JFK.
I'm gonna try and connect with the Slim Neighbors here at Slim's Shady Trailer Park.
But after they saw me dragging that body into the car, they might not want to connect with Uncle Slimmy!
Keep smiling, Slim People. And keep in touch.
Who loves ya?
Uncle Slimmy
I made a new dish, chicken saltimbocca, which is chicken with prosciutto and fontina cheese and sage. I had to put a little Slim Twist to it, it turned out delizioso!
The recipe is at
slimmancooks.com
, and here is the YouTube video, Free for All Slim People: