And Now The New News from the Slim Shack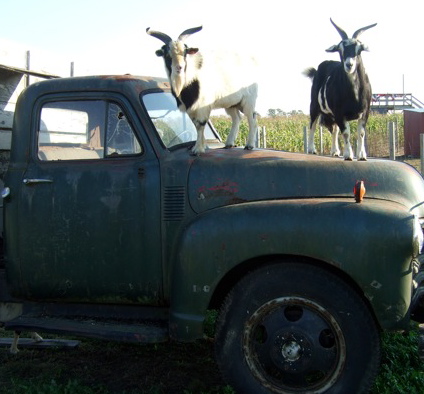 I got a call from someone in Palm Springs, Californee, asking if I'd ever written a country song for a female vocalist.
Now, most people might take a look at me and say, "He doesn't look like a country music guy."
Well hold on there, pardner…
I'm a songwriter. I write all kinds of songs. Rock, pop, jazz. I've written slow songs, fast songs, and even some half-fast ones.
While I was living in Nashville, I wrote a country song for a female vocalist. It was mixed by a famous Nashville guy who owns one of the studios at RCA, where Elvis recorded. Seriously.
I thought the song turned out pretty good, but, like a second child, it never got the love it deserved.
But the song needed some love. I sent an MP3 to the Palm Springs singer last week, and she loved it.
There's a line in the song that mentions a specific date, the second day of May, which happens to be this singer's birthday. Seriously.
Then she got weepy, and told me that the song reminded her of her late partner who had recently passed away.
I felt really bad for her. She was obviously upset. I'd rather cut off my leg with a chain saw than hear a woman cry.
But I'm not quite sure what people mean when they say "partner". "Partner" can mean a lot of things these days… a girlfriend, boyfriend, husband, wife.
Or a business partner, or perhaps a singing partner. An Olympic ice-dancing partner? A professional tag team wrestling partner?
I didn't ask any questions; I let her have a moment.
But I was really touched that the song meant so much to her. Singer Gal told me she'd like to sing the song and wanted me to produce, so I started looking for a studio.
I found one on the web that looked really interesting. It was out in the Mojave Desert, near Joshua Tree. Seriously.
No address. Just a phone number. I called and left a message; a woman called back a few hours later and I told her what I was looking for.
She told me she needed to see if anyone was available to show me around. It took a week, but we worked it out. She told me she'd email me directions the day I drove out. GPS didn't work out there in the middle of nowhere.
I called my friend Benicio, a guy I met while I was doing a concert a while back. He walked in the club, I thought he looked like Benicio del Toro, so I called out over the mic, "Benicio del Toro is here!"
When I took a break, I introduced myself, and we've been friends since.
I told Benicio it was time for a road trip.
We drove for about 90 minutes.  We drove through Palm Springs, past the wind farms. Then we took a two-lane road that snaked through the rocky hills. The final 20 minutes was unmarked dirt roads.
Well, not dirt, it was sand. The directions were like this…drive 3.8 miles, take a left. Drive 4.9 miles, make a right. Drive 2.6 miles, make a left.
If I were in the Mafia and needed to dump a dead body, I was in the right place. If you wanted to start a meth lab, this would be the spot. If a gang of cowboys had just robbed a train, this might be their rendezvous place.
There was nothing around. Every so often you'd see an old beat-up trailer, but not much else.
After driving down the sandy backroads, we saw a couple small structures in the distance. We drove up, and there were 3 folks sitting outside on a bench; two guys and a gal, the gal I spoke to.
They took us over to the studio, opened a door, and we walked into a small holding room. They closed the outside door and we waited for a minute.
We had to wait because the studio was temperature and humidity controlled; plus they wanted to keep out the sand. The wind blows pretty strong out here, and there are sandstorms so bad that you might expect to see Lawrence of Arabia riding up on a camel.
When they opened the door to the studio…it was impressive. Luxurious. State-of-the-art.
They had a grand piano in perfect condition, lots of vintage keyboards and mics, a drum kit, bass amps…and everything was in one big room.
Just what I wanted.
They took us next door to a small cottage; 3 bedrooms, 2 baths. The kitchen was nicer than the one here at the Slim Shack! The living room had a stunning view of the desert. 
So if you wanted to book a few days at the studio, and didn't feel like risking your life driving home in the dark on unmarked roads, you could stay at the cottage.
We'll see what happens. I'll keep you posted.
Keep smiling. And keep in touch. Thanks for being so Slimsational.
It's all about love.
Who loves ya?
Uncle Slimmy
PS…I posted a quickie YouTube video of the Nashville demo of the song I wrote: