Hello Slim Dudes and Dudettes!
My Mom gave me some great relationship advice.
She told me, "If you ever do anything wrong, just admit it while holding both her hands…
That way she can't clobber you!"
Happy Mother's Day, you Slim Mothers!
The tension here at the Slim Shack is pretty high. We're all waiting to see who won Best Jazz Vocalist. I was nominated by the Coachella Music Awards, you people voted, and we'll see what happens.
Lives are hanging in the balance. If we win, our Head of Publicity, Kenny B. Morpoplar, keeps his job.
If we lose, we're shipping Kenny B. back to Baltimore to work at his family's restaurant…
We only have two Wednesdays left at Vicky's in Palm Springs, Californy. It's been a great run, and the band has never sounded better. Something magic happens when you play week after week with the same guys.
You get really tight. And you get on each other's nerves!
So come on out and see the show before we beat the crap out of each other!
We also have shows in Baltimore, Wisconsin, Bel Air (Herb Alpert's club!), San Antonio, and Hawaii. Aloha!
And don't forget to take a stroll around the Slim Site. We've got merch! CDs, T-shirts, cookbooks…take a look around.
Here's the Newest News from the Slim Shack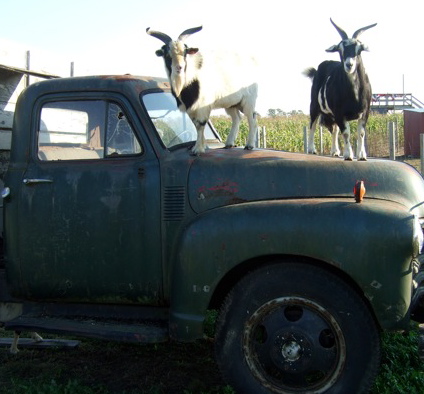 I don't know how my Mom put up with us kids.
We were what she called "a lively bunch."
Yet she was so…peaceful at the center. Tranquil. She'd been through some really tough times, and when she came out the other side, she was serene. Wise. Calm.
I rarely use the word "never" but I never heard her raise her voice. Not once. Although there were many occasions when she could have…
We lived on a street called Rosebank in Baltimore, Maryland. It was a dead-end street, and our house was the one where all the neighborhood kids would hang.
There was a fence at the end of our street. It separated our neighborhood, Govans, from Homeland, which was quite a few heads higher on the totem pole.
Homeland had small, natural lakes where we used to go to feed the fish.
One day, they decided to drain the lakes, and replace the sandy shores with stone walls.
When we found out about it, we ran down to the lakes. Fish were flopping in the mud, gasping for air. We were horrified.
We had to save the fish!
So we three kids went back to the house, grabbed some garbage cans, and went back to the lakes, and stuffed as many fish in them as we could.
Then we went back to the house and put them in the bathtub. The laundry tub. The sinks. We put fish anywhere we could, and poured water over them, trying to save them.
We had lake muck all over our shoes. There was mud everywhere. Fish were jumping out of the bathtub.
When Maud got home, she didn't raise her voice. She didn't freak out.
Although nobody would have blamed her if she did!
She just smiled, shook her head, and we all tried to clean up as best we could.
She never spoiled us. Well, she never had enough money to spoil us. When my Dad left and moved back to New York, Maud didn't have much, just a high school education and three crazy young kids.
She didn't have any job skills. She didn't even drive. But she pulled herself up, taught herself what she needed to know, and got to work.
She could be pretty tough when needed. One day after work, a guy snatched her purse. Maud ran after the guy, caught him, and grabbed her purse back.
And then took some money out her wallet and gave it to him.
One freezing winter night I was waiting at the bus stop after work. I'd go to school during the day, and would catch a bus to downtown Baltimore to work at my grandmother, Angela's, office.
I saw a kid in nothing but a shirt, a pair of pants and some shoes with holes. He was shivering. I asked him if he was OK.
He told me he was homeless, and I invited him back to Rosebank. When we walked in, I asked my Mom if the kid could stay for dinner.
She asked me his name. I didn't even know it.
He told us his name was "Destiny". True story.
My Mom told him he could stay the night.
He stayed for almost a year, until he got back on his feet. Maud never complained.
One time, a friend of mine was in a bad way. Maud told him he could stay at Rosebank until he got back on his feet.
Maud never locked her front door. That's just the way she was. Her front door was always open.
My friend didn't know this, and one day he locked the front door and went to the second floor TV room. He was watching TV full blast when a neighbor climbed through the window and scared the sharkshit out of him.
Why was neighbor dude climbing through the second story TV room window?
Because my friend had locked the front door, and when my Mom got home from work, she couldn't get in. So she went to the neighbor who got a ladder and climbed on the front porch roof, and let himself in through the window.
Did my Mom get mad?
No. She found it…amusing. She always kept her cool.
Maud had grace, style, dignity, humor, tranquility, wisdom, and excellent taste in music. I don't know how she did it, but she was way ahead of every trend, from the Beatles to Aretha to Bonnie Raitt to Stevie Wonder.
She would walk up the street to the record store and come back with the most amazing music. It had a huge impact on the young Slim Boy.
When Ella Fitzgerald came to town, Maud could only afford one ticket, which she bought for me. I took the bus down to the Lyric Opera house and saw Ella sing, and wow.
It was amazing.
Happy Mother's Day, Maud! And Happy Mother's day to all the glorious Moms out there.
Thanks for everything, Slim Folks. Keep in touch.
And keep your cool!
Who loves ya?
Uncle Slimmy
PS…Here's a link to a Bona Fide song called 23rd of May, Maud's birthday. It features Marc Antoine on guitar: