Slimmest of All People,
I went into a restaurant and asked the waiter if he had crab legs.
He said, "Yes."
I told him, "If you wear your pants all the time, nobody will ever know."
Slim People! How are ya? Everybody peachy? I'm just checking in on you.
I'm in Baltimore, Maryland, right now. I've got a concert with the full Slim Man Band at Maryland LIVE! Casino in Halethorpe on Sunday, June 10th.
It's a great club with amazing sound and lights and staging, and we've got the original Fearsome Fivesome together.
Rick O'Rick (AKA Cowboy Pickles) on piano, Kevin Levi on sax, John E Coale on drums, and Hit Man Howie Z on bongos. Come on out to the show!
On Monday, I'm doing a benefit for Mt. Washington Pediatric Hospital. I'll be singing Rat Pack songs (no Slim Man!) to tracks, and it's gonna be a blast, it always is.
Bring some gifts or gift cards for the hospital! These kids need our help.
The benefit is at the best Italian restaurant in Baltimore, a place called La Scala.
All details for all concerts are on the website:
Come on out and see us sometime!
AND NOW THE NEWS FROM THE SLIM SHACK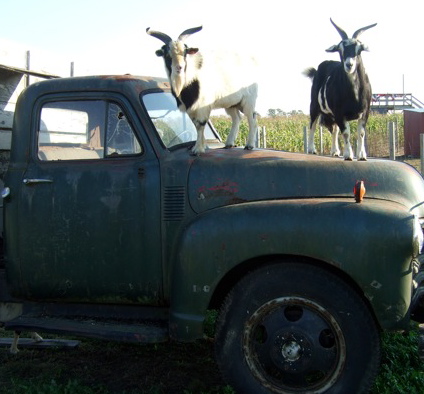 I was in Ocean City, Maryland, a couple days ago. I was hanging out with my friend Clubby Clubbe and Hit Man Howie Z. Clubby lives in OCMD; he mentioned that it was "Seniors Week."
I told Clubby that it didn't look like there were a lot of older folks around. He laughed. Then he told me it was high school seniors week; kids came down to the ocean to celebrate after they graduated. And then he and his friends started laughing.
I was gonna hit them in the head with my walker, but I refrained. Clubby told me that I've been living in Palm Springs too long. I felt the need to defend the place.
Sure, there are some senior folks living there. Well, the cost of living is not expensive. And there are hospitals every two blocks. Sure, the summers are hot, but older folks seem to enjoy the heat.
When my dad got older, he was always cold. He'd have his fireplace blazing, all the time. It was one of those wood-burning fireplaces used to heat houses; it just wasn't a decoration.
My dad would sit next to that fireplace, all bundled up. It threw off so much heat that I was afraid my pants would catch fire when I walked by. He would have loved Palm Springs, especially in the summer when it gets to be well above 100 degrees.
Howie and I left Clubby and went to the bay to sit at a dockside bar and watch the sunset. It was stunning.
A guy came up to us and introduced himself. He told us his brother was a huge Slim Man and BootCamp fan.
His brother's name is Kevin, an old friend of ours. Kevin was a funny guy, very animated. Let me tell you a story…
Kevin had a small neighborhood bar in Baltimore. The entrance to the bar was a metal door with no windows. To get in, you had to knock on the door. Kevin would look out the peephole, and if he liked you, he let you in.
If he didn't, he wouldn't. True story.
Kevin came out to hear me sing at La Scala a few years ago. La Scala is an Italian restaurant in Little Italy, and I was doing a benefit concert for the children's hospital where I used to volunteer.
Kevin had just had his leg amputated due to diabetes. I wouldn't joke about something like that. But Kevin did.
He sat at a table on the balcony, overlooking the club. He'd had a couple drinks, and towards the end of the show, starting screaming "Slim Man! BootCamp! Slim Man! BootCamp!" at the top of his lungs.
Then, he took off his new prosthetic leg, and started banging it on the table as he continued screaming. Kevin had a huge smile on his face. True story.
His brother told me and Howie, as the sun was setting on the bay, that Kevin had passed recently.
The next day, I got up to watch the sunrise over the Atlantic Ocean.
Later on, Howie and I walked down the boardwalk, a 27-block stretch of splintery wooden planks that's a couple miles long. On one side is the beach and the Atlantic Ocean. On the other side are ice cream parlors, pizza places, old three-story hotels, and lots of T-shirt shops.
When we got to the end of the boardwalk, we met Clubby. We went to a restaurant and had a soft-shell crab sandwich, which was delizioso. Then Clubby took us to a dive bar.
This was a true dive bar. This wasn't some hipster joint made up to look like a dive bar, this was the real deal. When we walked to the front door, there was a welcoming committee, about a half-dozen folks on each side of the entrance, half-passed out, smoking generic cigarettes and drinking booze from plastic cups. They had about 10 teeth between them.
When we walked inside, it was dark and damp. The carpet was like walking on flypaper. You could have trapped mice with it.
We didn't stay long. Clubby left, and Howie and I walked back up the boardwalk. When we got to the end, we stopped at a small beachside bar, and had a drink. There were a lot of young kids, buying drinks with fake IDs, sitting at oceanside tables. Seniors week!
It was a beautiful day. It was warm,the sun was shining, there was a light breeze, the waves were lapping the shoreline, and you could see dolphins swimming right past the breaking waves. Seriously.
But I don't think any of the young folks noticed the gloriousness. They were all staring at their phones. The IPADs.
International Personality Annihilating Devices.
Slim People! Stay Young at Heart. Keep smiling. And keep in touch.
It's all about love!
Who loves ya?
Uncle Slimmy
PS…I did a cooking video in Ocean City quite a few years back. Batu is in the video. The recipe is for Maryland crab soup. It was shot by my nieces, so…be nice. Here is the link: