Slimmest of All People,
I just wanna thank you Slim Guys and Dolls for coming out to the Big Slim Show in Palm Springs last week. We had one hell of a hootenanny. The band was smoking!
I'm not quite sure what they were smoking, but whatever it was, it was working!
And on Thursday, April 20th, we're gonna pull out the peace pipe and do it again. This time with the amazing All Hail Greg Vail on sax. So head over to San Juan Capistrano, CA, to 19 Sports, AKA San Juan Hills. We need you to show up in full force, SlimNation.
We have some cool gigs coming up. All details are down below.
And don't forget to stop by the website and take a stroll around the Slim Store. We've got CDs (remember them?) and a cookbook, and shipping is always Free for All Slim People.
Check it out right here:
AND NOW THE LATEST NEWS FROM THE SLIM SHACK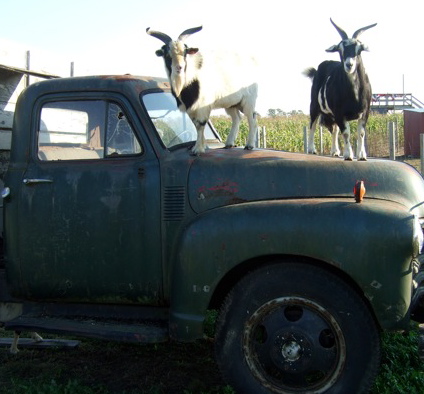 There was a story on the Internet about a doctor who gave butt implants to women in Florida. The doctor was a woman, and the butt implants had cement in them.
I feel sorry for the women who went through that horror. The doctor is now in prison, as she should be. But it got me thinking, and you know that's dangerous for me because of my affliction, Attention Surplus Syndrome. ASS. It's the opposite of ADD.
Cement needs to be mixed. I've mixed cement before, when a friend was fixing some steps at the Slim Shack. It's a loud and involved process. Cement has to be in constant motion, that's why cement trucks have those cylinders on the back that keep spinning 'round and 'round.
If I'm in a doctor's office, getting ready for butt implants, and I hear cement being mixed in the next room, I'd get a little suspicious. I'm not a paranoid person, but I'm a pretty aware guy. I like to keep tabs on what's happening in my general vicinity, especially if I'm getting butt implants.
I've never had butt implants. I've never had any plastic surgery. Seriously. I'm not ruling it out in the future, but as of today, it's not something I'm considering. I did have Botox injections once…
True story…
I have a friend in Baltimore who's a dermatologist. I was in for a checkup a few years back, and he suggested I get some Botox injections in my forehead and in between my eyebrows. He told me it would help with the lines in my face. I told him thanks but no thanks.
He told me he'd do it for free. He told me it was safe and that he'd done it thousands of times. So I agreed. He gave me a few injections. It didn't hurt. I went back to the shack and didn't think much about it.
The next day, I looked in the mirror. The lines in my forehead had diminished. The lines in between my eyebrows were almost gone. Then I tried to raise my eyebrows. Nothing happened.
After Slim Man concerts, when people take photos of me, sometimes I raise my left eyebrow and lower my right one. It's my go-to look. Remember the movie "Zoolander"? Zoolander had a look he called "Blue Steel". He stole it from me. Well, after the Botox injections, I couldn't do my look; my eyebrows wouldn't move.
Blue Steel with supermodel Marc Antoine
As a matter of fact, you could have fired a gun next to my head and I don't think my facial expression would have changed. I had a frozen face look that I was not real crazy about. It took a few months, but the Botox wore off, and I got back the ability to move my eyebrows.
Plastic surgery has become very acceptable. And cheap. Plastic surgery used to require a day or two in the hospital. Now, it's done on an outpatient basis. Pretty soon, you'll be able to get a nose job at the drive-thru at Walgreens. You'll be able to get breast augmentation at CVS while you're waiting for your prescription to be filled.
Let me say this–I've said it before and I'll say it again–women have never looked better. Seriously. The skin, the hair, the nails…lady people are looking more gorgeous than ever. And I'm all about improvement and progress, and I encourage the lovely female population to keep up the great work.
But when it gets to the point where you're injecting cement into your buttcheeks, I think it might be time to reconsider.
Plus, having a butt full of cement can't be fun. Especially when you're going for a swim.
Who loves ya?
Uncle Slimmy