Dearest People of Slimness,
Our Head of Slim Merch, Selma Krapoff, insists that I pump up the cookbook so we can afford indoor plumbing here at Slim's Shady Trailer Park.
So buy a cookbook, will ya?
Father's Day is right around the corner. Can you imagine the look of joy on the old goat's face when you give him the Slim Man Cooks cookbook? We can even get Mr. Man to sign it to your Pops.
Maybe he'll put you back in his will! The cookbook has 52 delectable dishes, 52 funny stories, links to more than 40 cooking videos, and it comes with a free Slim Man CD and free shipping.
Of course, you don't have to tell the old geezer about all the free stuff–let him think you paid for it!
THIS JUST IN…we put the cookbook on a USB thumb drive. So if you want a digital copy of the cookbook, we gotcha covered.
The thumb drive has a Hi-Res PDF of the whole cookbook–every beautiful page, every glorious photo, every scrumptious recipe, and every funny story.
It also has 36 songs. That's right, you get all the songs on the Slim Man Sweet Sixteen Volume 1 and 2 CDs, plus you get 3 Sinatra songs sung by Mr. Man. Slim Gets Frank! Available only on the thumb drive.
Free shipping. Worldwide. Even if you live in SlimBobWay. Or Slimbuktu.
You can get the hardcover copy of the cookbook, and the USB thumb drive of the cookbook right here:
HERE'S THE NEW NEWS FROM SLIM'S SHADY TRAILER PARK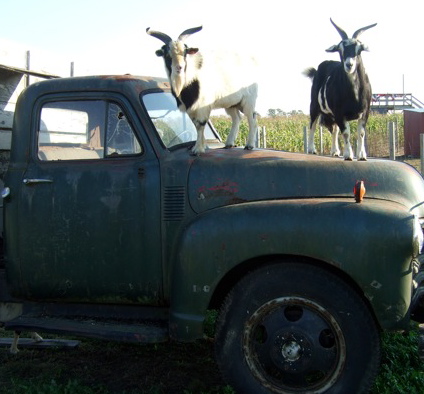 After I won the Coachella Valley "Best Jazz Vocal" award, I bought a new car. I figured since I was a big wiener, I might as well drive a car that was suitable for a big wiener.
On Saturday, I drove to Laguna to Marc Antoine's house, it was his birthday.
That night I made a Bolognese sauce for Marc and the family. I decided to do it a little different. I used Italian sausage meat instead of ground beef, and it was really good. And I cut the cooking time down to an hour, instead of three. How? I've posted the recipe down below.
I did the KSBR Birthday Bash on Sunday. It was held in a big park in Oso Viejo. There were probably 1500 people there. They had a big stage, a Jumbotron above it, and to the side of the stage, there was a small tent, and a fenced-in area where the musicians could hang.
KSBR is a radio station that plays jazz, and they have an annual fundraiser on Memorial Day. All the musicians play for free.
I got there around 3:30, Marc and his family were already there. Peter White was there, Maysa-my fellow Baltimorean-was there, there were probably 30 or so musician types out standing in the field, chatting and chewing and chugging. It was cool hanging with everyone.
Everybody did a song or two. I did one song, "Kiss" by Prince. Greg Vail played sax, he's amazing. And Tateng Katindig played keys, wow, he's good. Nat Scott II played drums–excellent. And Marc Antoine, my goodest buddy, the birthday boy, played guitar, nylon string. He killed it. Slamalammin'!
When I got to the line "You don't have to watch Dynasty, to have an attitude", I changed it to "You don't have to watch Duck Dynasty, to have an attitude" which I thought was hilarious, but what the hell do I know?
At the end of the night, we closed the show with "What's Goin' On" by Marvin Gaye, I sang. Nobody threw anything at me, so I'm thinking it was OK. All the musicians came on stage and jammed. Everybody who had stayed, played.
The next day, I drove back to Palm Springs. I was listening to an interview on the radio, and I heard the expression "I hope he wasn't blowing smoke up my ass."
It was kinda crude and vulgar, and it was on commercial radio. I turned it off.
And then I started thinking, which is dangerous for me because of my ailment, Attention Surplus Syndrome. You know the acronym.
I started thinking, what was the origin of that expression? Where the hell did that come from?
I mean, when someone says "I hope they're not pulling the wool over my eyes", I understand where that came from. You have a knit hat on, and someone pulls it over your eyes so you can't see what's going on. I get it.
But, in the history of the world, when would anybody ever have the occasion to…well, blow smoke up someone's patootie? How did that phrase ever get started?
"Excuse me, I just took a puff off this cigar, would you mind if I blow some smoke up your butt?"
Maybe two cavemen were sitting around the cave. Perhaps they had just discovered fire, and after the smoke started billowing, one says to the other, "I'm bored. Maybe I should blow some smoke up your keister. See what happens."
Was it a firefighter's expression? A chimneysweep? Some crazed crackhead?
I thought about it for the rest of the way home. My affliction was in full effect.
When I got back to the Slim Shack, I had to look it up.
Well, Slim People, I read on the Internet that in the 1700s, doctors came up with the idea to revive people who had drowned by blowing tobacco smoke up someone's butt. They used a bellows, thank goodness.
It turned out to be a big scam, and hence the expression.
I read it on the Internet, so it must be true.
I hope they weren't just blowing smoke up my…acronym.
           Slim Man Cooks Italian Sausage Bolognese
I was going to see my friend Marc Antoine for his birthday. I know he loves Bolognese sauce, but I didn't have 3 hours to cook it.
So I came up with a recipe that didn't take as much time.
This recipe only takes 1 hour instead of 3!
I cut down on the red wine, I used less tomatoes, and I cooked the vegetables for less time at a higher heat.
Wow. It was good.
NOTE: I used spicy Italian sausage. There was no need to add crushed red pepper. If you use mild sausage, you might want to add a ¼ teaspoon or so of crushed red pepper when you add the celery, carrots and onion.
INGREDIENTS
4 ounces diced pancetta (about ½ cup)
4 tablespoons olive oil
½ cup each-chopped celery, carrots and onion
6 cloves garlic, sliced thin (about 2 tablespoons)
1/3 cup dry white wine
1 pound Italian sausage meat (I used spicy/hot)
1 can tomato paste (6 ounces)
2/3 cup red wine
1 can Italian tomatoes (35 ounces) smooshed by hand, yellow core removed
½ teaspoon oregano
Salt and pepper to taste
1 pound rigatoni (or similar–penne rigate would work well)
Here we go!
Take a large sauté pan, put it over medium heat for 2 minutes
Add the diced pancetta, let it brown for 4 minutes
Stir it up, brown for another 4 minutes–try to get all pieces to brown!
Remove the pancetta, set aside in a small bowl
Add 3 tablespoons of the olive oil
Add the celery, carrots, onion and garlic
Cook for 5 minutes, stir often
Add the white wine, cook for 5 minutes, stir often
Add the sausage, crumble it up, let it brown for 5 minutes
Give it a stir, brown for another 5 minutes–make sure it all gets browned!
Add the pancetta and stir
Add the tomato paste, stir and cook for 5 minutes
Add the red wine, cook and stir for 5 minutes
Add the tomatoes
Add the oregano and salt to taste
Cook for 30 minutes, stir every 5 minutes or so
Remove from heat
You're done!
If you're putting this over pasta, cook the pasta according to the directions on the box.
When the pasta is al dente–firm to the bite–drain it and put it in a large serving bowl.
Add a tablespoon of olive oil and stir.
Add a couple ladles of sauce, and mix it up.
Dish it up!
Put some pasta on a plate, top it off with a dollop of sauce, maybe sprinkle a little fresh grated Parmigiano-Reggiano cheese on top, and…
MANGIAMO!