Dearest Slim Guys and Gals,
You probably know that Liberace, the piano player, lived here in Palm Springs, CA.
But did you know that Liberace had a sister named Mary?
You've probably heard of her…
Mariachi.
This is your last chance to vote for Slim Man. I've been nominated for Best Jazz Vocalist by the Coachella Music Awards. If elected I promise meatballs and manicotti for all!
Well…most.
Here is the link to vote, I'm on page 8:
Tell your friends. Make robocalls. Get a truck with speakers on top and drive around town screaming at the top of your lungs "Last Day to Vote for Slim!"
This is your last chance. Winners will be announced June 4th. I'll let you know if I win. If you never hear from me again, you'll know I lost.
SlimNation! Mother's Day is right around the corner. Can you imagine the look of joy on Mom's face when you give her a Slim Man Cooks cookbook? It's the least you could do for her after all the hell you put her through when you were a kid!
I know the author. I can get him to sign it to your dear mother. And it comes with free USPS Priority shipping and a free Slim Man CD. Get your Marvelous Mom a copy right here:
AND NOW ALL THE NEWS FROM THE SLIM SHACK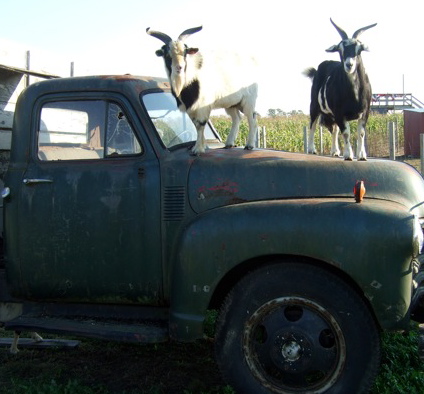 Most days around the Slim Shack are spent writing, practicing, booking gigs, creating recipes, and herding my imaginary goats. Kinda calm, for the most part.
And then there are days like yesterday, when everything seems to happen all at once.
This is what actually went down in the past 24 hours.
A Day in the Life of Slim.
Seriously. True story.
I woke up yesteday morning and checked my email. I've told you this before, I answer just about every email I get.
I got an email from a guy who is entering the marijuana business. I looked him up…he's a serious businessman. Legit. He's involved in other very successful businesses.
He'd seen me before at a jazz festival, enjoys the Slim Music, and asked me if I'd be interested in lending my name to a brand of cannabis that he wants to promote to the jazz crowd.
Seriously.
Which got me thinking…what are we gonna call this stuff? Uncle Slimmy's Wacky Weed? Slim Manijuana? Maybe I could tie it in with the cooking…
Smoke the ganja, and then we mangia!
Then I opened an email from a friend of mine who is a really savvy business guy. He's brutally honest, which is why I asked him what he thought of my Hobnobbin' with Slim Man podcast idea.
He told me that my idea to interview the people behind the scenes of the music biz might be interesting to some people…
But he thought most people wouldn't give a hoot.
I thought about it. And I came to the conclusion that the Hobnobbin' with Slim Man podcast would actually be better if I also talked with people who were actually in front of the velvet curtain, as well as the folks behind the curtain.
Why not talk to both? Talk to the musicians and artists as well as the producers and songwriters and record execs?
Keep in mind, I was literally 2 hours from launching the Kickstarter podcast campaign to help fund the project. I'd already shot, edited, and produced the promo video. I had designed the whole campaign around the "behind the scenes" concept.
So I decided to pull the plug at the last minute, and re-do everything.
And then, right after that? I got a call from my goodest buddy, guitarist Marc Antoine. He called me from New York. He had just done a huge jazz show in Cuba with Cassandra Wilson, Herbie Hancock, Marcus Miller, Esperanza Spalding, Chucho Valdez, and some other pretty amazing artists. He told me some wonderful stories.
Cassandra Wilson and Marc in Havana
So I started thinking…wow, Marc would be great to talk to on the podcast. I could ask him all about his time in Cuba. I felt better about my decision to revamp the show.
And right after that, I got a call from a director who is doing an independent movie about the music biz and wants me to play a record executive, an older guy.
Older guy? I felt like hitting him in the head with my walker!
A few years ago, I had a small non-speaking part on a TV show called Nashville. I played (get this!) an older record executive guy. I was on the set for 17 hours and got paid less than a hundred bucks. Seriously. Isn't that elder abuse?
Oh, the glamorous life of show biz!
Shooting for the movie starts this summer. I have to send in an audition tape, we'll see what happens.
After that, I had a meeting with the Italian Club in Palm Springs. We get together every couple of weeks and talk Italian.
Mostly with our hands.
And then…how did this glorious day end? I stopped by the mailbox at the Slim Shack. There was an envelope with a CD in it.
It was a Bona Fide CD I ordered, the Soul Lounge CD. It's my favorite Bona Fide CD. You see, Slim People, a few days before, I had received an order on the website. Somebody had ordered the Soul Lounge CD, so I sent it in the mail.
And then I realized I had sent my very last copy. I didn't even have one for the Slim Archives!
So I went on eBay, found a copy, and ordered one. I had to have a copy just in case they need one for the Slim Museum!
And I just got it tonight. It must have been a radio promo copy, because the barcode was punched out, and there was a Bona Fide temporary tattoo included.
How much did I pay for the CD? Three bucks. Seriously.
That was my day. True story.
Keep in touch, Slim People. And keep smiling.
Who loves ya?
Uncle Slimmy