Super-Duper Men and Women of Slimness,
Hello! How are you? Everybody good?
A ton of folks showed up for the Festival of Arts in Laguna Beach last Saturday. What a blast! Thank you, Slim People!
Now I've got to ask you to come out to another show!
I'm doing a benefit in San Juan Capistrano, CA, on August 18th. It's a Slim Solo Show–no band–and I'll also be talking about cooking, and telling stories from Slim Man Cooks cookbook. Show up, SlimNation, you'll not only have a great time, you'll be helping out some young kids trying to get ahead.
All deets on all gigs are down below.
Have I told you lately that I've got a cookbook?
It comes with a free CD, and free shipping. It's a substantial hardback book that could be jammed into an alligator's mouth if you ever get attacked. Get one right here:
While you're in the Slim Store, pick up the new Bona Fide T-shirt. We only have a few left.
They're pretty cool, and have naked women all over the front. 100% pre-shrunk white cotton V-necks, 100% guaranteed! What more could you ask for?
THE NEW NEWS FROM SLIM'S SHADY TRAILER PARK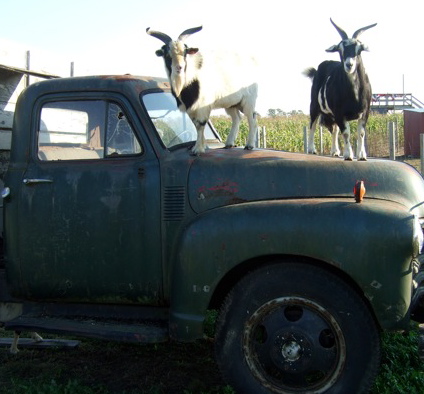 It's been so hot here at the Slim Shack that I had to put ice cubes in my water bed.
It's also been real quiet here lately. And when it gets quiet, that's when I start thinking, which is dangerous for me because of my malady, Attention Surplus Syndrome.
I think about things way too long. And you know what I've been thinking about? Making a new Slim Man CD. Remember CDs?
CDs used to be all the rage. They're shiny, circular discs that hold lots of music, up to 74 minutes. About 20 years ago, CDs were very popular. How popular?
Michael Jackson sold more than 30 million CDs of just one album, Thriller. It's hard to believe, Slim Kids, but there used to be thousands of stores all around the US and the world that sold nothing but CDs. It was a huge industry.
And then people were able to download CDs on the Internet for free. And soon after, they were able to stream music without even having to download CDs. CDs are becoming a thing of the past…
Like pagers. And newspapers. And the macarena.
Artists still release CDs, but they're seen more as a promotional tool than anything else. But they do make good coasters…
But if you're a musician, you need to release new music.
These days, when artists like Taylor Swift make CDs, they'll have the drummer do the drums in New York; they'll do the vocals in L.A., and the guitars in Nashville. Nobody actually plays together. Everybody emails their parts to the producer, and the songs are constructed in a warehouse somewhere in Sweden.
My favorite way to record is to get all the musicians in one room, and have everybody play together at the same time. It's a crazy concept.
But, to do it that way, you have to go into a genuine, bona fide recording studio. You can't do it in Selma Krapoff's home studio here at Slim's Shady Trailer Park.
So…How much does it cost to record at one of the best studios in the world?
Some of my favorite all-time recordings were recorded in Capitol Studios, at Capitol Records. The Beatles were on Capitol Records. So was Nat King Cole. Frank Sinatra recorded his best stuff at Capitol Studios. So did Louis Armstrong and Ella Fitzgerald.
The Capitol Records building is an iconic structure in downtown L.A. It's a tall, circular building, which looks like a stack of vinyl records.
The architect designed the building around the recording studios, with 10-inch thick cement walls, silent air-conditioning, and the whole thing floats on a huge concrete slab covered in rubber tile and cork.
I called them yesterday. They were very nice. I asked them about the main studio, where Frank and Nat King Cole recorded. They told me you can use the same Steinway piano that Nat King Cole used. You can use the same microphone that Frank used.
The price? $2,400 a day for 12 hours. No wonder they were so nice!
Oh, and Westlake Studios, where Michael Jackson recorded Thriller? I just got an email from them.
They're $2,900 a day.
I guess I'll head over to Selma Krapoff's Airstream and get to work.
Keep smiling, you ridiculously good-looking Slim People. And keep in touch.
Who loves ya?
PS…I did a new video of my chicken Marsala. The recipe is in the Slim Man Cooks cookbook. Here's the YouTube video: